Hassle-free way to get Spain Schengen Visa at Spanish Embassy Puerto Rico
Spain is a beautiful country and attracts thousands of tourists every year. Spain and Puerto Rico have the common main language thus people feel connected. Spain embassy Puerto Rico entertains the Spain visa application from Puerto Rico and not every application that reaches their table gets approved. Here are the tips and tricks that can help you to get a visa for Spain without rejection at the Puerto Rico Spain embassy
Where is Spanish Embassy in Puerto Rico Located
12 Avenida de la Constitución,
San Juan, 00917,
Puerto Rico
Phone:  787-766-4250
Hours:
Monday to Friday: 9:00AM–1PM
How to Apply for Spain Visa in Puerto Rico?
The key to getting your visa application approved is to submit the correct and complete documents in the first place. The major reason for Spain's visa rejection in many cases is the inability to submit complete documents.
To apply for Spain Schengen visa in Puerto Rico, you must know the visa type which is best for you. If you intend to visit the region for more than 90 days then the Schengen visa is not for you. There are other types of visa like long term visa or work visa.
Where to Apply for Spain Schengen Visa in Puerto Rico?
In Puerto Rico, Spain's consulate general is the only representation of Spain, located in its capital San Juan. The application for a visa must be requested in person here. Its address is Edificio Mercantil Plaza, piso 11, oficina 1101, Av. Ponce de Leon s/n Hato Rey. Spain's visa appointment must be taken in advance.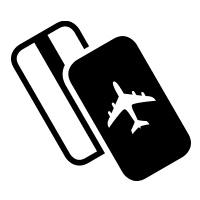 When to Apply for a Schengen visa in Spain in Puerto Rico?
You need to apply for the Schengen visa at Spain's consulate general when your main destination is Spain. It will be your main destination when:
You are visiting Spain as the first country among the different countries and you will be spending the same time in all
You will be spending a major part of your time in Spain among your whole visit to Schengen region
Your main purpose of the visit is something or someone in Spain
Documents required for Spain Schengen Visa:
The required documents for Spain Schengen visa are as follow:
Schengen visa application form for Spain duly filled and completed
Passport valid for after three years of leaving the Schengen region
A passport-sized photograph to be pasted on the form matching visa photo requirements
Accommodation proof in the form of an invitation letter, hotel reservation, etc. In the case of staying at a private home of someone, a letter from the police is also needed
Flight itinerary showing round trip ticket information of going to and fro from your homeland – Visa Bookings can help you with this.
Travel insurance that is valid for the whole Schengen region and gives the coverage of 30,000€ minimum
Cover letter giving the details of your trip showing the purpose of travel and the places you are visiting
Proof of marriage, birth certificates of the minor, and other relevant documents showing relationship where required
Means of subsistence and finance showing you have enough money to support your trip and its related expense
There are certain needs restricted to the profession and religion of the person. Those who are traveling for the political, religious, scientific, sports, or professional purposes must need the following:
Invitation letter from the authority or company showing the information of the convection, meeting, or any other main purpose of traveling to the region
Reservations, entry cards, invitations showing the major dates of the event with the durations
Entry cards, reservations, and any other material to show access to the convections or meetings
Those who need the visa to visit Spain for studying and training purposes must provide:
Certificates related to the relevant courses
Letter from the institution where you are going for studying
Leave approval from the school or college where applicable
Duration of Spanish Schengen visa:
The Spain Schengen visa allows the stay in the region for no more than 90 days within the given semester time.
Get Your Travel Insurance For Visa Application.
Spain Schengen Visa Fees:
The Schengen visa fee is uniform in the whole Schengen region whether you will be applying for Spain or any other Schengen state. You need to pay the fee when you apply for the visa. Spain's visit visa fee and Schengen visa fee are the same. Whether the visa is accepted or rejected, you need to pay the fee and it is non-refundable.
| | |
| --- | --- |
| Visa Fee | Amount in Euros |
| Adult | €60 |
| Children between 6-12 years of age | €35 |
| Children under 6 years of age | Free |
Tips to Apply for Spain Schengen Visa:
Applying for a Schengen visa doesn't mean that it will be approved. There are certain things that you need to keep in mind to improve your Spain visit visa approval chances:
Your documents must be completed depending on your purpose of visit
The medical insurance should cover the whole Schengen region and must also provide the repatriation for death
The passport must have two blank pages at least and its validity after three months of your return matters the most
You must be fair and true during your interview because your information will be cross-checked from the information present on your documents; for the most common Schengen visa interview questions, visit here
Apply for your visa at least one month before the date you intend to travel because it may take up to one week or more for Schengen visa approval
At Spain Embassy Puerto Rico, it is not hard to get your Spain Schengen visa when you get all your documents ready. Visa Bookings offers you the best services to get your travel insurance, flight itinerary, and hotel reservations to get going with your Spain visa application hassle-free.