How To Apply for Greece Schengen Visa at Greek Embassy in Los Angeles, California
Looking to apply for Greece Schengen Visa in Los Angeles, then it all comes down to your nationality. Traveling to Greece requires a Greece visa if you aren't a US citizen, especially even if you are permanently residing in the U.S. Back in 2017, 511 Greece Schengen visa applications had reached the office of Consulate General of Greece in Los Angeles, among them only two were rejected.
If you are living in the United States, getting a Greece Schengen Visa in Los Angeles is easy you just have to look for the nearest Greek Consulate or Embassy and file your application with the right documents.
Where To Apply Greece Schengen Visa at Los Angeles Consulate
12424 Wilshire Blvd #1170,
Los Angeles,
CA 90025
Phone: (310) 826-5555
Hours:
Monday to Friday: 9:30AM–2PM
Schengen Visas available at Consulate General of Greece in Los Angeles:
The consulate general of Greece provides the Greece Schengen Visa in Los Angeles on the basis of your planned stay in Greece. The visa can be of two types depending on the numbers of days you are willing to stay:
National visa for more than 90 days stay and is given for employment, research, study, independent investment or financial activity, company staff, training, practice, and family reunion.
Schengen Visa for 90 days stay and provided on the basis of an official visit, study, sports, cultural, tourism, business, medical reasons, airport transit, transit, and to visit friends/family.
Understanding your need and applying for the right type of visa is important or else your Greece Schengen Visa in Los Angeles might get rejected.
Visas are given on the basis of
Single entry – one-time entry within 90 days
Double-entry –two times entry within 90 days
Multiple entry –unlimited times entry within 90 days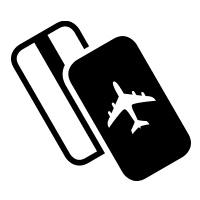 Time Taken for a Schengen Visa Application Process at the Greek Consulate in Los Angeles 
Greece Schengen visa can be applied for 15 to 90 days before your travel. The Greek consulate gives you the required visa in 15 days after you apply. The turnaround time can be delayed to 30 or 60 days depending on the situation. The consulate updates you about the assessment date, once it gets your application.
You can apply for Greece Schengen visa using the steps below:
Step 1: Make an appointment online
For getting a Greece Schengen Visa in Los Angeles, the consulate advises applying 30 to 45 days prior to your planned trip. The time period is enough is to get the application processed, and so you don't have any delays. All that is required is to contact the consulate via phone or email, to get your appointment book. The contact page on the Greek consulate website will help you to get their phone number and email.
Getting your appointment booked with the visa application center or consulate is generally free of cost and can be done personally. It is an easy process so you don't have to be worried about it.
Step 2: Document Preparation
In order to get the Greece Schengen visa in Los Angeles, you are required to get some documents ready for processing your application. Before initiating it is advised to go through the document list stated on Consulate's website. Read the document list carefully, and make sure you submit your application with everything included like the list states you to.
Download the National visa application form or the Schengen visa application form
A valid passport expiring three months after your travel dates, having 2 free pages
Most recent photograph according to standards of ICAO
A valid visa to USA (B1/B2 not included) or an Alien Resident Card
Proof of financial funds, credit and bank statements of the last 3 months, or a letter of sponsorship
Last two year's W-2 tax forms
According to the occupation, you may need:

Employed: Employer reference letter affirming salary and position
Self-employed: Bank letter showing that your business is in a good position
Student: Valid I-20 with reference letter stating you are in a good position, including your major with expected graduation date

Travel health insurance for up to 30,000 Euros, being known in all of the Schengen regions on your given dates
Airline booking having a detailed itinerary for traveling to Greece only and back to your country – it is advised not to book your flight before the visa is confirmed; use our services to get the acceptable flight itinerary
Medical certificate
Criminal record certificate by valid authorities
Authorized invitation letter from company, friends or family
Cover letter giving details of your trip
Step 3: Attend your appointment
On your day of arrival at Greece consulate general office in Los Angeles  make sure to remember these:
Be earlier than your appointment time
Make sure you have all the documents with you
Dress properly
The visa staff will examine your documents and application and can ask some questions if needed
Be prepared for a short interview regarding your life like your marital status, what are your plans for doing in Greece? Is it your first-time visit?
Be calm and confident
You might be asked for fingerprints and a digital photo.
Don't ruin your chance to travel by your own hands
Get Your Travel Insurance For Visa Application.
Greece Schengen Visa Fees
| | |
| --- | --- |
| Schengen visa | $69 |
| National visa | $ 180 (can be reduced depending on your conditions ) |
| Children under 12 | free |
Step 4: Receive your Greece Schengen visa
When the decision regarding your Greece Schengen visa has been made by the consulate, you will get your passport through mail. Make sure you check your passport for any mistakes or errors. Like the name on your passport and visa are the same, your applied dates are correct. If in doubt or any error occurs, then get in contact with the consulate at once, as your arrival to Greece with incorrect information will deny your visa.
If the visa isn't stamped within the passport it might have been rejected because of some common reasons like:
Lacking funds
Missing documents
Invalid passport
Purpose of the trip isn't clear
You already have a Schengen visa
Getting a Greece Schengen visa at the Greek consulate in Los Angeles, California, is pretty easy. You just need to be prepared beforehand with your documents and give flawless interview with confidence.