Are you planning to travel for leisure or tourism which is Sponsored by your family and friends who are living in one of the 26 Schengen countries? The Schengen country is one of the most attractive destinations for tourists, on the other hand, it is one of the most difficult visa application processes in the world. To obtain a Schengen visa sponsorship letter it is not only required to submit the documents but also you are required to submit a cover letter for visa, invitation letter for visa to the Embassy for approving your visa application. In this article, you will know about all the details of the Schengen visa sponsorship letter
What is the Visa sponsorship letter?
Visa sponsorship letter or visa invitation letter for visa is a document which is written by the person who is sponsoring your visit to a Schengen state. When the Applicant is unable to provide the proof of finance, in this case, the applicant should get a sponsorship letter from family members, friends or someone who is residing in one of the Schengen areas that can support the applicant's visit.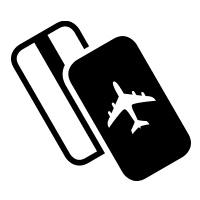 Importance of Schengen visa sponsorship letter and reasons why your application may be rejected
A Schengen visa sponsorship letter is an important document for the visa application process. In case if the sponsorship letter is not provided then the visa application will be rejected. Some of the reasons why your Schengen visa application may be rejected.
        If the convincing reason is not provided to travel Schengen country
        Proof of finance is not provided
        Incomplete or fake documents
        Details not provided for returning back to the home country.
        Travel insurance documents are not submitted.
The first two reasons for the rejections can be easily solved with the help of a sponsorship letter for a visa. In this letter, the applicant can include all the required information which embassy usually asks.
How to write a Schengen sponsorship letter for the visa application?
Writing the sponsorship letter for the Schengen visa application could be a challenging task for you if you don't know how to write sponsorship letters for a visa. Don't worry you can find many sponsorship letters templates on the internet. Some of the templates are paid and many of the sponsorship letters available freely. You read these sample letters only to get knowledge about the format and content in the sponsorship letter.  Note: Do not copy the sample sponsorship letters as it is.
Sponsorship letter for a visa can be written by a friend or family member, an employer who is residing in the Schengen country and inviting you for a visit.
Important points to be covered in the sponsorship letter
Start the letter with the date following with the name and address of the sponsor, then after space keep the salutation in simple like Dear sir/mam or (Name of the person) and a comma. After the Salutation, you have to write the details like:
        Purpose of the visiting
        Details of the employer
        Details of residence
        Dates of travel (departure and arrival)
        A list of the places traveling to
It is recommended to write the sponsorship letter for visa in short and in one page because most of the people don't spend more time to study. unlikely people will give a minute or more to read your sponsorship letter for a visa. In addition to keeping the sponsorship letter on the one page make sure your letter is clear and concise.
Proofread and edit your sponsorship:
 Instead of being hasty and sending your sponsorship letter for Visa which is filled with grammatical errors, spelling mistakes make sure to proofread the entire sponsorship letter two to three-time so that sponsorship letter is error-free, otherwise sending sponsorship letter with errors will result in rejection.
Get Your Travel Insurance For Visa Application.
Ending salutations
 Finally, at the end of the sponsorship letter for a visa, you have to thank them for their consideration. Make sure that you have written the sponsorship letter without any grammatical errors and leave a space for your signature. 
Follow up personally for requesting sponsorship letter for visa
It is much more important to develop personal connections with the employer or the individual from whom you are requesting a sponsorship. It is not adequate if you just sending off the sponsorship letter to the employer/person.
Sample letter for sponsorship letter for visa
Date format Date, Month and year (24 November 2018)
Embassy Details:
Name:
Address:
Phone number:
SUBJECT: Sponsorship letter for (Applicant Name with Passport number)
Respected Sir/ Mam
(Sponsor's Name) I'm a resident of (country's name). I am writing this letter with the support of Visa application of my (applicant's Name)
Purpose of my Visit: The reason for applicant visits like a vacation. And mention starting and ending date for example 24th November 2019 – 1st January 2020.
During the above dates my (applicant name) will be visiting (mention place where the applicant visits) and In addition (applicant's name) will be staying in my residence (sponsors address). I will be paying all the expenses of the applicant like flight fares and accommodation charges. I have attached my tax returns and bank statement documents along with the passport details.
Kind Regards.
Mention Sponsor's details:
Name:
Address:
Phone number:
Email I'd:
Signature
Visa Bookings is a one stop solution for all countries visa application needs. We offer best ways to apply for a visa and make the process easy with our free visa consultations, no objection certificate, cover letter templates for our clients from Canada, UK, US, India, Europe, Australia, Philippines, China, UAE, Saudi Arabia, Turkey, Nigeria and all other countries. We also offer flight itinerary for visa, hotel reservations for visa, travel medical insurance, and other on demand services.  Please feel free to send us an email or contact us where our team will be happy to assist.