France Consulate in Hong Kong – Get Schengen Visa on Passport
France Consulate in Hong Kong resumed Schengen visas as Omicron Covid surge fell down and tourists are more active than ever to enjoy the vacation. France is famous for Eiffel tower, classical art museums, fashion houses, wines, cuisines and rich ancient history. France Consulate in Hong Kong is one of the foreign representations to issue a Schengen Business visas. France falls under Schengen area and tourists can visit 26 Schengen countries with a Schengen Visa. France Embassy Hong Kong consular department directly accepts Schengen visa applications and no third-party external provider exists for this region. This blog discusses in detail on how to apply for a Schengen visa at France Consulate in Hong.
Schengen Visa (2019) stats issued at France Consulate in Hong Kong
| | | | | |
| --- | --- | --- | --- | --- |
| Consulate | Total Uniform visas applied for | Total Uniform visas Issued | Multiple entry uniform visas issued | Total LTV Visas issued |
|  France Consulate in Hong Kong | 3,915 | 3,746 | 1,387 | 1 |
Who can Apply Schengen Visa from France Consulate in Hong Kong?  
Hong Kong residents from Victoria are eligible to apply for a France visa from France Consulate in Hong Kong. Travelers with visit visas are not eligible and they need to apply from their home country. Applicants with Hong Kong work visa or resident visa are eligible to apply from France Embassy in Hong Kong
Consulate General of France in Hong Kong
Address:
25/F & 26/F Tower II,
Admiralty Centre,
18 Harcourt Rd,
Central, Hong Kong,
Website: https://Hong Kong .consulfrance.org/
Email: [email protected]  
Phone: (+852) 37529900
Timings: Monday-Friday 08:30 am – 12:30 pm,
Location: France Embassy Hong Kong View on Google maps ->
France Consulate in Hong Kong accepts visa applicants with appointments only to prevent delays and avoid waiting times. You can make appointment between 8:30 am – 12:30 pm. Proof of appointment will be asked at the visa center or at the embassy entrance.
Visa Application Fee Structure for France Embassy in Yaonde, Cameroon
Application fee is collected on behalf of the Consulate General of France in Hong Kong.
| | |
| --- | --- |
| Visa Type | Fee Eur |
| Tourism Visa | 80 Eur |
| Business Visa | 72.55 Eur |
| Medical Treatment | 80 Eur |
| Study Visa | No fee |
| Sports and Cultural Events Visa | 80 Eur |
| Transit Visa | 80 Eur |
| Transport Visa | 80 Eur |
Visa France Application Processing time
The Consulate General of France processes Schengen visa applications within 15 -30 calendar days. For national visas processing requires up to 30 days for family reunion and salaried work, and up to 120 days for self-employment work.
Schengen Visa Types issued by France Consulate in Hong Kong
Schengen stay Schengen visa are issued for about 90 day or less depending the reasons for applying visa which are explained below. National visa is also issued which has the duration longer than 90 days.
Visa Applicants can choose category depending on below reasons
Tourist Visas – For Tourism/vacation purposes
Business Visa- For professional/work related purposes
Family Reunion visa- For Family re-union or meeting family
Airport transit visa- For airport transit purposes
Medical visa- For medical treatment purposes
Schengen cultural visa- For attending events
Study Visa – For training or study purpose
Sports visa- For sports person to participate in events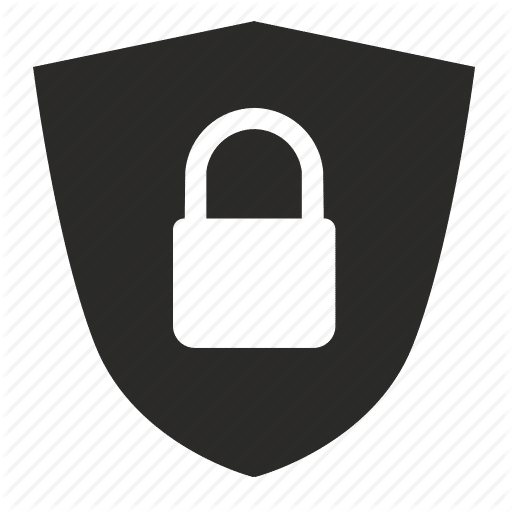 5 Steps to apply Schengen Visa Application from France Consulate in Hong Kong

Planning is the key to get Schengen visa approval in time. Follow the below steps to apply for a visa without any worries. You need to apply atleast 2 -3 weeks prior to travel date so that you give enough time for consulate to process your application.
Step 1: Start Your France Schengen Visa application
Applying for a France visa, your main destination should be France. Create an account by going to France-Visas by entering personal email address and password. Once account is active you can fill the application online. Print the form and attach a photo. Note that these documents will be requested when submitting your visa application to the embassy
Step 2: Arrange for Required Visa Documents Ready for France Visa
To submit a visa application, you need list of documents mentioned below depending on visa type.
Valid Passport (having 2 blank pages)
Schengen Visa application form
Address proof
Employment certificate
Marriage/ Birth certificate
Step 3: Make an appointment with the France Consulate in Hong Kong
Click Make an appointment link and click pencil icon to select the desired time. Click next button once the time is selected and go to next screen. Enter your personal email address, date of birth, surname, first name, gender, current nationality, Passport number and click confirm button. You will receive an email of the appointment confirmation and you can print your appointment confirmation letter, as it will be needed at embassy reception area.
Step 4: Attend Schengen Visa Interview at France Embassy in Hong Kong
Go through few important and most frequently asked questions by using the link Schengen visa interview questions and get the confidence needed to crack the visa interview.
Go to France Consulate in Hong Kong on the date of interview atleast 30 min before your interview so that you can relax and have an overview of the location to get yourself comfortable. Ensure you got all required documents along with photocopies for your visa application. During the interview process you may be required to give biometrics data depending on consulate requirements. After the biometrics is done you need to pay the required Schengen visa fee & service fee and submit your application.
Step 5: Get Your Passport After Schengen Visa Approval
At French embassy in Hong Kong, visa officer will check all your documents and then you will proceed, after payment of the fees if not done already, to give your biometric data.  
You can track the progress of visa application online by using the reciept Number present on the invoice/receipt issued by the embassy along with your Date of Birth to access this service. Once your visa application is decided by the Consulate General of France, your passport will be returned through courier service (if opted in). In some cases, due to incomplete/insufficient supported documents provided, visa application can be rejected.
You don't need to worry If your Schengen Visa is rejected for some reasons. You can re-apply Schengen visa by following the article Help With Schengen Visa Rejection . If you want appeal against refusal, you can write a letter by reading the article on Appeal letter for visa rejection  
Sum Up:
Tourists always want to visit France despite Omicron Covid spike as France is one of the wonders to see and enjoy. France consulate In Hong Kong can help you get the Schengen France visa. Hopefully your visa will be approved and you can enjoy your trip with family, friends & others.