Why Schengen countries were formed ?
The Schengen area is made up of a group of countries that have all signed the Schengen agreement. There are several reasons behind the creation of the Schengen agreement, one of them being an understanding of requirements for visas. Another reason that the Schengen area was created was to eliminate internal border control making it easier for people to travel to adjoining Schengen countries. The beautiful implication of the Schengen area is that these schengen countries become more like a single territory.
To know which country citizens require Schengen Visa find out details on who needs Schengen visa
The Schengen agreement gained its name from a small town in Luxembourg which happens to be called Schengen. It was near here that the Schengen agreement was first signed.
Which schengen countries are members of the schengen agreement?
Currently, there are a total of 26 countries that are part of the Schengen agreement. Below is a complete list of the countries that have signed the Schengen agreement.
Austria
Denmark
Estonia
Greece
Hungary
Iceland
Italy
Latvia
Liechtenstein
Lithuania
Luxembourg
Malta
Netherlands
Norway
Poland
Finland
France
Germany
Portugal
Slovakia
Belgium
Czech Republic
Slovenia
Spain
Sweden
Switzerland
Four of the countries listed above are not part of the European Union but do have ties to the EU due to them being part of the Schengen agreement. Norway, Iceland, Lichtenstein, and Switzerland are not members of the EU despite them neighboring European Union countries. The United Kingdom and Ireland are not members of the Schengen agreement but do have a mutual understanding regarding border control. Three Caribbean islands that are currently controlled by France also have their border restrictions partly or fully lifted. These Monaco, San Marino, and Vatican City.
Four European countries that are not currently part of the Schengen agreement but are potential candidates are Bulgaria, Croatia, Cyprus, and Romania.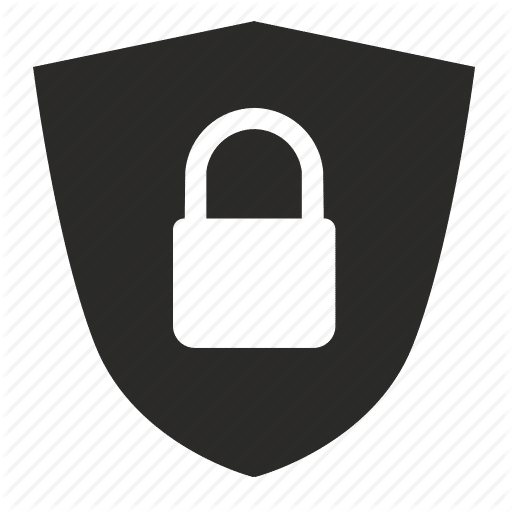 Importance of schengen agreement

The Schengen agreement first became active in 1985. Five European countries belonging to the European economic community, referred to as the EEC, were the founding signatories. The countries that helped establish the Schengen agreement are Luxembourg, France, West Germany, and Belgium.
The agreement was to eliminate all border restrictions and ensure speedy car checks among neighboring countries to enable free movement of vehicles along the borders.
In 1990 the Schengen agreement was further topped by the notable Schengen convention which proposed that internal border controls be abolished and that the external ones be retained with a uniform visa policy in all member states.
The Schengen agreement was not formally an EU based treaty. It was done outside of the EU and only incorporated in 1999 through the Amsterdam treaty. The European Union today is the most influential upholder of the tenants of the Schengen agreement. Only two European Union states have outputs which means that they can be exempt from certain legislation of the agreement.
Countries that are in Europe and are not currently part of the Schengen agreement are required to do so when specific criteria have been met. As much as it is important to have background knowledge of what the agreement entails, it is also very pertinent to be familiar with what to expect when visiting any of the Schengen areas.
Things you need to know before visiting the schengen area:
Europe and the Schengen area are made up of some very beautiful countries. Rich in culture, vibrant cities, and a wealth of history makes them highly desirable vacation destinations. But before visiting the Schengen area, there are a few things to consider to ensure that your trip is as enjoyable as possible.
Inform Your Credit Card Company:
Some credit card companies have default fraud detection which can include the use of the card when abroad. There is a simple way around this, and usually, a quick phone call to the company to explain your plans will prevent your card from being blocked when used in another country during your trip.
Making Reservations On Time:
When organizing a trip to the Schengen area, you need to be proactive about hotel bookings. Leaving it too late at the height of the peak season could result in staying in less than desirable accommodation.
Luggage Weight:
This is especially important for travelers catching several flights between Schengen countries. Large premium airlines tend to include around 20kg of luggage per, but when flying between European countries on budget airlines, the weight of luggage is not included. Failure to purchase sufficient luggage when booking the tickets could result in a hefty charge at the airport. Sometimes this could even exceed the price of the flight.
Travel Insurance:
Travel insurance is always a good idea when traveling. Those that need to apply for Schengen visas before leaving their home country will need to provide proof that travel insurance has been arranged.
A No Obligation Letter:
A no-obligation letter also applies to those needing to apply for a Schengen visa. It is merely a letter written by an employer or teacher that states that they are aware of your travel plans and that you are financially stable due to your employment or scholarship terms. It should also note that you are expected to return to your home country after your trip to resume employment/study duties.
Flight Itineraries required as proof of travel plan for schengen visa application
For Schengen visa applications, flight itineraries, also known as dummy tickets, are another required document. They are merely a reserved flight ticket that you can use to show the embassies your desired route and the duration of your stay. All embassies strongly advise that you do not purchase an actual flight ticket until you receive confirmation of Schengen visa approval. Instead, embassies suggest obtaining flight itineraries or dummy tickets for the purposes of the Schengen visa application. Neither flight itineraries or dummy tickets can be purchased directly from the airlines as they usually just have a 24hr hold which will then be void before your Schengen visa application is reviewed. In order to get legitimate flight itineraries or dummy tickets, you need to contact a visa application specialist like VisaBookings.
Some nationalities do not require a Schengen visa in order to visit any of the Schengen countries. However, that is not the case for everyone. As the Schengen area is made up of so many beautiful countries, it is definitely worth visiting at some point. The visa process isn't as complicated as you may think and for anyone that needs further assistance, we at VisaBookings would be more than happy to help to get you that one step closer to the trip of a lifetime.