How to apply Greece Visa from New York Consulate?
Greece is one of the most visited Schengen destinations. Known for multiple attractions like scenic islands, white beaches, white and blue villages, Greece is one Schengen countries where people visit from around the globe. Many people living in tri-state area of United States apply Greece visa from New York consulate. In year 2017 around 1800 Greece visa applications are submitted. Approval of Greece visa from New York consulate seems to be highest as 97% of applicants got their visas approved. Today we are going to talk about the Greece tourists from New York. Those living in NY have to follow a certain visa application process to come here. If you too want to fly from New York to be among the olive groves and vine valleys of Greece, continue reading to know everything from itinerary for visa to visa flight reservation.
Who can apply Greece Schengen visa from New York United states?
Those who are not US citizens but still they live permanently in tristate area on green card or work permits they must apply for a Greece visa at the right Greek consulate or embassy. The Greece consulate in New York handles the visa applications from the from the following states;
Pennsylvania
Connecticut
New Jersey
New York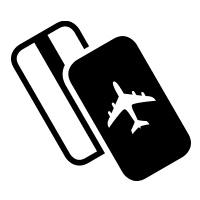 Where is Greek consulate in New York Located?
Address:
69 East 79th Street,
New York,
NY 10075
Email: [email protected]
Phone: +12129885500 ext. 510
Fax: +12127348492
Hours: Monday to Friday, 09.00 am – 14.30 pm
Which Schengen visas to apply at the Greece consulate in New York?
Greece consulate in New York offers two types of visas;
Schengen visa – You can stay allowed for up to 90 days
National visa- You can stay for more than 90 days
Schengen visa purposes under which you can be granted visa to travel Greece
Your purpose of traveling to Greece determines which of the above-mentioned visa suits you. Schengen visas to Greece are normally applied for the below given purposes;
Study
Business
Sports
Visit to loved ones
Medical purpose
Cultural
Official visit
Airport transit
Transit
National visas are applied for:
Research, trainings or studies
Work purpose
Family reunion
Investment
Company staff
Accreditation
Get Your Travel Insurance For Visa Application.
What is the validity of a Greece Schengen visa from New York?
The validity of your Greece Schengen visa depends on what you have mentioned in your travel itinerary. To avoid any unpleasant situation, you are advised to make an addition of 5 to 10 days in your travel itinerary.
Those who don't want their visa rejected must apply in the right category. Applicants are also advised to take a closer look at the website of the Greece consulate to further know the details. Check out the image below;
Schengen Visa Application Process at the Greek Consulate in New York
To apply a Greece visa from Greek consulate New York, you have to follow four simple and easy steps. These include;
Step1: Apply Online for Greece visa and Make An Appointment
The first step is to make a free online appointment. It can only be made by logging in to the Greece consulate website. All you need is to create an account there by giving all your personal details like contact number, email, password etc. To start with your visa application, you must wait for a confirmation email about your user account.
Steps listed are as follows
Go to Greece consulate website and then click on "Announcement: Consulate General of New York: e-Appointment service system":
Click on Visas Station 1 or Visas Station 2 link and then click signin link
Create new account if you don't have one and log in
Make an appointment by seeing the available date and time
Step 2: Collect required documents to submit at the Greece consulate
To keep your visa from getting rejected, each applicant requires to submit the original as well as photocopied documents. The details of all the required papers is given on the Greece consulates website. The basic documents for getting a Greece visa from New York are;
A complete visa application form
A latest visa photograph
Your fingerprints
A passport with the validity of at least three coming months as well as with at least 2 blank pages in it.
A US visa (except B1 and B2) or a valid alien resident card
Documents to show proof of financial sufficiency. Those who are going to be employees in Greece must provide a reference letter from employer that shows the salary and position of the worker. W2 and tax returns need to be submitted
If the applicant is self-employed, he needs to attach a bank letter stating the good financial position of the company.
If the applicant is a student with F1 visa, he/she must provide a valid 1-20 letter that clarifies their good academic positioning in the previous years.
Details of your hotel reservation
If you are going to visit for a family reunion, you are supposed to provide an invitation letter as a proof.
If it is a business trip, you need to provide an invitation letter from that particular company.
Criminal record certificate
Step3: Prepare and Attend your Interview
Prepare for all interview questions and be sure to come on time with all required documentation and dress smartly.
The officials at the visa center might ask you multiple questions so you must stay ready and confident to answer any question. Once you are there, you must pay the required Schengen visa fee.
Step4: Receive your visa from Greece Consulate
You will be notified about status of your visa application through a mail. The sooner you receive your visa, look for any typing errors or other mistakes. In case you find some, notify to the authorities immediately or else the Greece consulate will not be responsible, if your entry is denied in Greece. Sometimes Schengen visa may be rejected due to a number of reasons. Do not worry and refer solving Schengen visa rejection issue. You can also write appeal letter to consulate against this decision.
Sum up:
If the applicant does not fulfil any of the required fields as mentioned above, there are great chances of a visa rejection or a denied entry. Make sure all the information is valid and verified and above all, you have applied for the right visa type.