Belgium Embassy in Hanoi- 6 Steps to Apply For a Schengen Visa
Belgium embassy in Hanoi, Vietnam usually processes documents ranging from Schengen visas to Passports. Belgium embassy in Hanoi is inviting Schengen business visa applicants on priority due to Covid delays. Belgium is one of the 26 Schengen member states in the Schengen area. Schengen visa allows to move freely in 26 Schengen states. Belgium embassy in Hanoi has an agreement with  Vfs Global to process and collect Schengen Visa Applications. Although the procedure for all Schengen visa applications is almost similar but before applying for visa, it's better to go through all the information related to that particular consulate. In this blog we are going to discuss that how we can apply for Schengen visa at Belgium embassy in Hanoi, Vietnam.
Schengen visa (2019) stats issued at Belgium Consulate In Hanoi, Vietnam
| | | | | |
| --- | --- | --- | --- | --- |
| Consulate | Total Uniform visas applied for | Total Uniform visas Issued | Multiple entry uniform visas issued | Total LTV Visas issued |
| Belgium embassy in Hanoi | 1,821 | 1,591 | 948 | 1 |
Who can Apply Schengen Visa from Belgium embassy in Hanoi, Vietnam
Visa applicants who reside near Hanoi and surrounding districts are eligible to apply for a Schengen visa from Belgium embassy in Hanoi. Travelers with Vietnam Visit visas are not eligible to apply and they need to apply from their home country.
All nationals of countries whose citizens are subject to Schengen visa obligation who are legally present in Vietnam can present a justification for lodging an application in Vietnam rather than in their country of residence. Belgium embassy in Hanoi has the right to evaluate the justification provided and to receive or not the visa applications.
Belgium embassy in Hanoi has now outsourced all visa processing to Vfs Global and they will process visa application for Belgium Schengen Business visa.
Consulate General of Belgium  in Hanoi, Vietnam
Address:
Somerset Grand Hanoi,
49 Hai Ba Trung Street,
Hoan Kiem District,
Hanoi,
Vietnam
Email: [email protected]
Phone:  (+84) 24 3934 6179
Belgium embassy in Hanoi View Map
Website: Belgium embassy Hanoi official website
At the VFS Global Belgium Visa Application Centre
Address
Vfs Global Visa Application Centre in Hanoi
Ocean Park Building, Room 207, 2nd Floor 1 Dao Duy Anh, Phuong Mai Ward Dong Da District Ha Noi City, 10 000 Vietnam
Website: Vfs Global Hanoi Website
Timings: Monday to Friday 08:00 to 15:00 hrs (By appointment)
Phone:
Vfs Global visa application center at Hanoi, Vietnam allows to make appointments between 8:30 am to 3:00 pm, according to availability. Access is restricted to applicants who have an appointment confirmed by the Embassy or whose interview has been scheduled through the Visa Centre. Please, always remember to print and bring your appointment confirmation received from the Embassy or from the Visa Centre. Proof of appointment will be asked both by guards at the main gate on the street and by security at the entrance of the Embassy.
Visa Application Fee Structure for Belgium embassy in Hanoi, Vietnam
Application fee is collected on behalf of the Belgium embassy in Hanoi, Vietnam
| | |
| --- | --- |
| Visa Type | Fee Eur |
| Tourism Visa | 80 Eur |
| Business Visa | 72.55 Eur |
| Medical Treatment | 80 Eur |
| Study Visa | No fee |
| Sports and Cultural Events Visa | 80 Eur |
| Transit Visa | 80 Eur |
| Transport Visa | 80 Eur |
Visa fee can be paid in Euros only and can be paid by credit/debit card
Vfs Global Service Fee: 
Vfs Global has set a service fee for processing Schengen visa application and collected in local currency Vietnamese dong (VND). Service fee is non-refundable, unless the applicant decides not to submit their file before the biometric data is collected. The service fee is 809,000 VND & must be paid in cash or credit card in to the Visa Application Centre when submitting the application.
Short Stay Visa Application Processing time
Belgium embassy in Hanoi processes Schengen tourist and business visa applications in 15 calendar days (but may take up to 60 days). It is recommended that the applicants are requested to apply well in advance to the intended date of journey
Schengen Visa Types issued by Belgium embassy in Hanoi
Schengen visas are issued for about 90 day or less depending the reasons for applying visa which are explained below. National visa is also issued which has the duration longer than 90 days.
Visa Applicants can choose category depending on below reasons
Visiting Belgium- This visa is issues for tourism/vacation purposes
Business Visa- This visa is issues for professional/work related purposes
Family visa- This visa is issues for meeting family
Airport transit visa- This visa is used for transit
Medical visa- This visa is issued for receiving medical treatments
Schengen cultural visa- This visa for attending events
Study Visa – This visa is used for training or study purpose
Sports visa- This visa is issued for sports person
Can Schengen Visa be Used for Single Entry or Multiple Entry?
Consulates offer Schengen visa depending on reasons applied for, documents submitted and the fees paid.  Below are categories applicants can get
Single Entry Visa – Traveler can enter Schengen country only once within 90 days
Multiple Entry Visa – Traveler can enter Schengen country any number of times within 90 days
Can a third party submit my visa application for me?
Personal appearance is mandatory for all visa applicants, unless you are exempt from biometric data entry. Exemptions from the fingerprinting requirement are provided for a limited number of applicants, including children under the age of twelve and persons for whom the collection of fingerprints is physically impossible. Heads of State and members of the national government with members of their official delegation and spouses will also be exempted, if travelling for official purposes.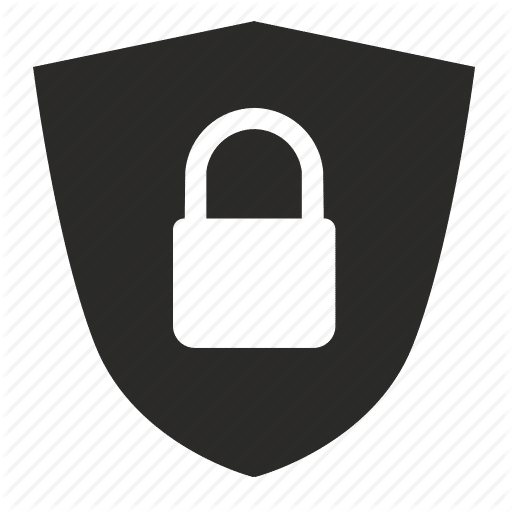 6 Steps to apply Schengen Visa Application from Belgium Embassy in Hanoi
Applying for Schengen tourist Visa is a simple and quick process if you prepare documentation carefully. If you follow steps below you can apply visa without any worries. You need to apply atleast 2 -3 weeks prior to travel date so that you give enough time for consulate to process your application
Step 1: Choose right visa category and Complete Schengen visa application
Applying for a Belgium Schengen Tourist Visa, your main destination should be Belgium. Depending on your reason for trip select the right Schengen visa type for traveling to Belgium. Create an account by going to Belgium-Visas by entering personal email address and password. Once account is active you can fill the Schengen visa application online and submit. An email will sent with the filled in application and you  can print the form and attach a photo. Note that these documents will be requested when submitting your visa application to the Vfs Global center.
Step 2: Prepare for supported documents
One of the most critical steps for getting visa is to get all required documents which need to be submitted along with your visa application. Below is the list of documents needed which may be needed depending on visa type.
Schengen Visa application form
Valid Passport – with at least 6 months validity having 2 blank pages
Address proof
Employment certificate
Marriage/ Birth certificate
Step 3: Make an appointment with the Vfs Global Visa application for Belgium embassy in Hanoi
Go to the Vfs Global website , create an account by providing required details. Fill in the requested personal data and book an appointment by selecting day and time at your convenience to submit your application at our Belgium Visa Application Centre, Hanoi, Vietnam. Don't forget to print your appointment confirmation letter, as it will be required at reception area.
Step 4: Attend Schengen Visa Interview at Belgium Visa Application Center in Hanoi, Vietnam
Go through few important and most frequently asked question by visa officer during interview. Below is the list of frequently asked questions
Purpose of Your Trip?
Is anyone sponsoring your trip?
How long do you stay?
Do you regularly pay your income tax?
Can you provide your bank statement?
To refer detailed interview questions, check out Schengen visa interview questions
What To Do on the Date of Visa Interview
Go to Vfs Global Visa application center for Belgium embassy in Hanoi, Vietnam on the date of interview atleast 30 min before your interview so that you can relax and have an overview of the location to get yourself comfortable. Ensure you got all required documents along with photocopies for your visa application. During the interview process you may be required to give biometrics data depending on consulate requirements. After the biometrics is done you need to pay the required Schengen visa fee & service fee and submit your application.
Step 5: Processing the visa Application
At Vfs Global center, you will be taken care of by an agent who will check that all the documents necessary for your application are present in your file. A fact sheet will be given to you. If your file is complete, your application will be forwarded to the consulate authority. Note Vfs Global does not make any decision related to your visa application
If documents are missing or do not meet the requirements of the Consulate General of Belgium in Hanoi you can:
Request the shipment despite everything the application, at the risk of losing the visa application fee and being refused by the Consulate;
Withdraw your application and recover the visa application fee. You will be able to re-file a complete application at a later date.
If you decide to send your file to the Consulate, you will proceed, after payment of the fees, to deposit your biometric data directly with the Vfs Global center.
Step 6: Return of Passport
After the Consulate General of Belgium reviews visa application and has made a decision, passport will be sent to visa application center. Applicants can come in person with photo ID to collect the passport. You will be notified to collect your passport either in person or through a representative. If you have opted for courier service (if available) then passport will be delivered to your mail address.  In some cases, due to incomplete/insufficient supported documents provided, visa application can be rejected.  
What happens if Schengen Visa is refused
Negative decisions on applications are notified to the applicant. In the refusal letter reasons on which refusal decision was taken are clearly stated. Visa applicants whose applications are refused can decide to apply again or to appeal.
Below are some of the reasons of Schengen Visa Rejection
Inadequate explanation of the traveling purpose
No travel medical insurance covering trip
Invalid passport or Passport expiring in 2 months
Lack of financial proof to support trip cost
Did not provide proof of accommodation
Missing documents
If your Schengen Visa is rejected for some reason then you can re-apply Schengen Visa by following the article Help With Schengen Visa Rejection
Sum Up:
Apply Schengen Visa process at Belgium embassy in Hanoi, Vietnam is simple and you need to work with Vfs Global to submit your application by following this article. Hopefully your visa will be approved and you can enjoy your trip with family, friends & others. Holders of a new Schengen visa, or of a Schengen visa still valid, therefore, are not automatically allowed to enter Belgium and Schengen territory and must comply with the travel restrictions in force at Schengen level and at the level of the country of first entry into the Schengen area because of Covid pandemic. It is indeed the responsibility of each traveler to check the travel restrictions in place before departure