How to Get France Schengen Visa Approved at French Consulate Washington DC:
The French consulate in Washington DC is one of the busiest Embassy in the United States. Thousands of applications reach the table of counsel every year but not every application is accepted. To make sure that your application gets approved, you need to apply using the correct methods with the right documents. Failing to complete any step might lead to trouble. This is the guide to apply for a Schengen visa for France by reducing its odds of being rejected.
Things you need to know before you apply for France Schengen visa in the US:
The Schengen visa allows the applicant to enjoy 26 destinations of Europe using a single-entry pass. It makes the Schengen region a visa-free zone. Before you apply for France Schengen visa, there are some things to know beforehand:
Know about the jurisdiction under which you need to apply for France Schengen visa
Get your appointment
Collect and manage all the documents required for the French visa application
Go for the interview when called
First thing first, you need to make sure that you are applying to the right Embassy for the Schengen visa. To do that, visit France embassy website and know the French Consulate General responsible for your residing state because only from there, you can apply for your visa.
What is the Right Time to Apply for Schengen Visa from Washington DC USA?
The ideal time to apply is at least 15 days before you plan to visit the Schengen region. Earliest you can apply is the 3 months before you wish to travel. Your visa application will get approved within two weeks but in some special cases, this time period may extend to one month where additional documents are required. So, apply while keeping in mind that it might take up to 30 days to get your application approved.
Some matters to consider are:
When applying for a Schengen visa at the French consulate be sure that your main focus will remain France during your Schengen region trip
When visiting more than one country, you must apply for the Schengen visa from the consulate where you will be staying more; if France is that region than applying at the French consulate is correct.
When you are visiting more than one Schengen state and have the same staying duration then apply for the visa at the consulate of the country where you are going to land first.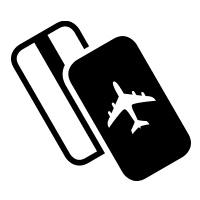 The best way to apply for a France Schengen visa:
The best way to apply for a France Schengen Visa is applying online. For that, you don't even need to leave your home before you are called for an interview. All you need to do is
Visit the council France Washington website
this website is in the French language by default and we need to change it to English if you don't know French
After that, you can make the appointment by clicking on the applying for a French visa in the US
It comes with the main step of applying for a visa to read them carefully and move on to the France visa website
On the next website, there are four options
Do you need a visa: There's a test that tells about the visa status depending on your destination and nationality
Start your visa application: After knowing about the weather you need to create an account and fill out the application form
Submit your application: In the third step, you will be allowed to book an appointment give practical information and know the local features.
Track your application: After submitting the application with the correct documents, you need now to wait for the consulate to approve your application.
By clicking on the 'Whom should I contact' button, you can easily book an appointment by taking the services of the VFS Global Center. Check the opening timings and other information on the website and schedule your appointment accordingly. You can log in if you already have an account or you can always register to log in by just clicking on the Book an Appointment button. You will get the confirmation online about your meeting.
When your appointment is booked, it is the right time to collect and gather all the necessary documents that will help you to gain your visa without any trouble. Required documents for France Schengen Visa approval are:
Honestly filled and signed Schengen visa application form
Passport expiring three months after the trip and must have two pages blank for visa
Proof of nationality
Residence confirmation
Round trip flight ticket or flight itinerary
Recent passport size two photographs taken from the front
Sponsor's or company's letter of invitation
Proof of Employment / Student information
Hotel reservation/hotel booking
Financial proof including 6-month bank statement, income tax return proof, salary slip, etc.
Birth certificate
Marriage certificate
Keep all these documents with you in your folder when you go for the visa interview at the French Consulate Washington DC at the below address and you will never fail in getting your Schengen Visa application approved.
France Consulate Washington Address:
Embassy of France
4101 Reservoir Rd NW,
Washington,
DC 20007