France Visa Quick Guide On How to Apply for a Visa From Australia
Be it the stretches of lavender, southern cuisine, fine wine, idyllic vineyards or the laid-back lifestyle, France is one of the most visited countries of Schengen area. Like every other part of the world, outnumbered Australians visit France every year. Aussies who are planning a trip to France for the first time, can have many questions in their minds. In this blog, we are going to discuss everything that you need to know including France visa appointment booking, France visa processing time, Schengen travel insurance, travel itinerary and hotel booking for France visa. In short, you will get to know all the basic steps of France visa application process in Australia.
Traveling to France from Australia
The permanent residents of Australia do not need a France visa to enter here. Schengen Agreement signed in 1985 allows the Australians (like many other nationals) to enter here without a visa for a period of 90 days maximum. If your stay is going to be longer than this, then you must apply for a France visa from Australia.
Contrarily, those who are living in Australia but they are not the Australian citizens by birth, must prove themselves the legal residents of Australia to enter France. They must not be B1/B1 visa holder.
Types of France Schengen visas available in Australia
Schengen short-stay visa can be applied for up to 90 days, for the purposes like visiting family, tourism and business.
National visa or Long-stay visa is applied for over 90 days. It can be applied for the purposes like employment, study and family purposes.
Transit visa is applied only for the transit process. You cannot go outside the premises of airport with it.
When to apply for Schengen visa from Visa Offices in Australia?
You can apply for your France visa for about 3 months before the start of your trip. The shortest period to apply for the French visa is about 15 days before the departure date. But it is advisable to apply a bit earlier. What is the France visa processing time?
Long-stay France visas may take a period of 10 days to 2 months. Short-stay visas usually take about 10 days' time. But in some cases, short visas may take up to 6 weeks.
How to apply for a France visa?
To apply a France visa in Australia, you must go through the following steps;
Gather all the info
Select the right embassy
Complete the required documents
Schedule an interview
Attend the visa interview
Pay the French visa fee
Step 1: Gather all the info
Before starting the whole France visa process, it is best to get all the relevant info from the official website of France visa for Australian applicants. The Visa Wizard service on the website will guide you about your France visa status (whether you need one or not) along with all the documentation required for it.
Step 2: Select the right embassy
It is very important to submit your France Schengen visa application on the right place. Submission of French visa application in Australia depends on the place you live in. Check out the following info; 
Residence

Consulate

New South Wales

Consulate General of France in Sydney

South Australia

Consulate General of Greece in Adelaide (for short-stay Schengen visa) Consulate General of France in Sydney (for long-stay visas) this info is not for diplomatic passports

Victoria

Consulate General of Greece in Melbourne (for short-stay Schengen visas) Consulate General of France in Sydney (for long-stay visas) this info is not for diplomatic passports

Western Australia

Consulate General of Greece in Perth (for short-stay Schengen visas) Consulate General of France in Sydney (for long-stay visas) this info is not for diplomatic passports

Queensland, Tasmania, ACT, Northern Territory

Consulate General of France in Sydney 

this info is not for diplomatic passports

Salmon Islands, Papua- New Guinea

Consulate General of France in Sydney (for short and long-stay visas) this info is not for diplomatic passports
Note: All the diplomatic France visas are applied at the visa section of the French Embassy in Canberra.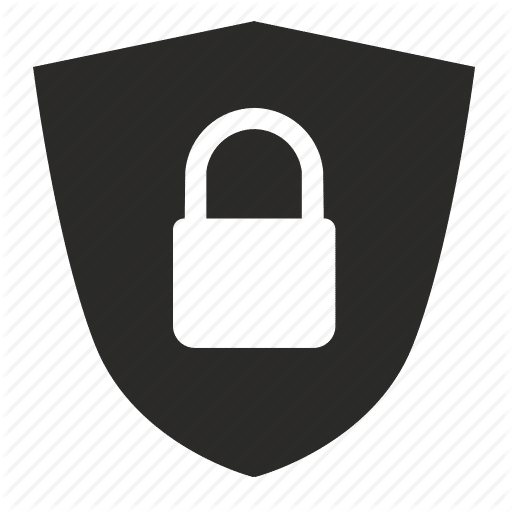 Step 3: Complete your France visa application
Going to the official website, click the option of 'visa application'. It will take you to the applicant's registration page. All the new users have to register here first. After getting registered, you will get the visa application form. Fill the form correctly. All the info should match with the info given in your documents. Any mismatched info can result in your visa rejection. After filling this form, get its print along with the receipt of application. As visa assistant has already informed you about the required documents, do not forget to submit the documents with your visa application form. The mandatory documents (some documents depend on the visa type and nationality) include;
Passport size photographs
Valid passport (for at least three months after the trip)
Receipt of online visa application form
Proof of Australian residence
Flight reservation or travel itinerary
Proof of financial stability
Hotel reservation or other proof of accommodation
Scan of fingerprints and photo (for new users only)
Step 4: Schedule a visa interview appointment
Go online and follow a simple procedure on your respective consulate's website to schedule a visa interview. A visa appointment can also be made by emailing to the suitable Consulate Generals email ID. Following are the available email addresses;
Booking this free appointment is essential for appearing in the visa interview. Once you have received any update or email about your visa interview date, make sure that you reach the visa center on time. The applicant must dress up nicely. Try to answer every question honestly. The info that you share with the visa officer must match with what you have shared earlier in the documents.
Step 5: Pay the France visa fee
While attending the visa appointment, you have to pay the France visa fee. Fee can only be paid by credit card. This fee is non-refundable. You will not get this amount even if your visa application gets rejected. Following is the France Visa fee structure for Australian applicants.
| | |
| --- | --- |
| Visa Type | Fee |
| National visa for over 90 days | Amount may vary |
| Schengen visa for up to 90 days | AUD 98/€60 |
| Child between 6 to 12 | AUD 57/€35 |
| Child under 6 | No fee |
Receive the France Schengen visa
You can keep a check on your visa status by using this visa tracking tool. Once the visa is processed, your passport will be returned along with the France visa inside.
What if your visa is rejected?
In case your visa is rejected, the officials will notify you about the reason. The applicant always have the right to appeal against the decision.
Visa Bookings is a one stop solution for all countries visa application needs. We offer best ways to apply for a visa and make the process easy with our free visa consultations, no objection certificate, cover letter templates for our clients from Canada, UK, US, India, Europe, Australia, Philippines, China, UAE, Saudi Arabia, Turkey, Nigeria and all other countries. We also offer flight itinerary for visa, hotel reservations for visa, travel medical insurance, and other on demand services.  Please feel free to send us an email or contact us where our team will be happy to assist.