Italian Consulate in Philadelphia- 4 Easy Steps to Apply for Visa
If we talk about the most visited Schengen countries, Italy is undoubtedly on top of the list. Located in the southern part of Europe, Italy is known for a lot of things including several World Heritage sites, delicious cuisines, festive resorts and dramatic beaches. Each year we witness a hike in the number of tourists from all over the world. In 2017, the Italian consulate in Philadelphia got about 1243 visa applications which shows the popularity of this Schengen state in Philadelphia. But at the same time, each year a number of Italy visa applications are rejected at Philadelphia consulate. This is only because the tourists barely know much about the process to apply Italy visa from Italian consulate in Philadelphia. So, today we are going to discuss about how to apply Italy visa from Italian consulate in Philadelphia to make sure that your visa application is not one of those rejected.
Who can apply Schengen visa from USA?
To apply Schengen visa from US, the applicant must have the proof of legal residence which may include a valid US visa or a permanent resident card. Applying at the right Italian consulate or embassy is equally important.
Furthermore, the applicant is required to present his proof of residency within the Italian consulate's jurisdiction. To do that accurately, the applicant can provide his income tax returns or a driving license.
Citizens of the following US states can apply a Schengen visa from Italian consulate in Philadelphia;
Virginia (except Arlington counties and Fairfax)
West Virginia
Pennsylvania
Delaware
North Carolina
Maryland (except Montgomery and Prince George counties)
New Jersey counties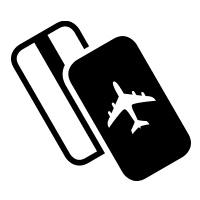 Categories of Visas available at Italian Consulate in Philadelphia
Each of the following category offers single entry, double entry and multiple entry visas.
Family reunion
Business
Sports
study
Research
tourist
Religious purpose
Elective residence
Airport transit
Mission (civil contractor)
Mission (family member of overseas US military person)
Visa for self-employed person
Visa for a subordinate worker
Where is Italian Consulate in Philadelphia located?
Address:
150 South Independent Mall West #1026,
3416,
Philadelphia,
PA 19106
Email: [email protected]
Phone: +1 (215) 592-7329
Hours: Monday to Friday, 09.00 am – 14.30 pm
Visa Types to apply Italy visa from Italian Consulate in Philadelphia
Two types of visas (in multiple categories) are available at the Italian consulate of Philadelphia. Each of it is offered according to the time period the applicant applies for. These visas include;
Schengen visa for 90 days
National visa for 90 days
Get Your Travel Insurance For Visa Application.
How to apply for an Italy visa from Italian Consulate in Philadelphia?
To apply visa to this beautiful Schengen country, you are required to follow a few easy steps. The first thing to do is to visit the official website of the Italian consulate.
Keep scrolling down to the point where you are asked about 'the four questions to find out if you need a visa to Italy'. Here you are supposed to enter the answers of the questions about your;
nationality
country of residence
Length of stay
Reasons for your stay
Once you have answered all the above mentioned questions, the second screen will appear. It directs the applicant about the required documents for the Italy visa from Italian consulate in Philadelphia. The basic documents required are;
Visa application form
A recent passport size photograph
A valid travel document
A return ticket
Health insurance valid for all Schengen areas
Step1: Make an appointment to apply Italy visa from Italian consulate in Philadelphia
To make an appointment, you need to log on to the official website of the Italian consulate and click on the word 'Prenota online'. This is where you go for the appointment. You have to register here, in case you are using this service for the first time. To register, you are required to provide all the relevant details appearing on your screen. You have the option to choose the language from the top right corner and proceed.
Step 2: Collect your documents
When heading for the visa appointment, you must carry certain documents with you. Make sure you have the original as well as photocopied documents. Selection of documents varies according to the purpose of traveling. Other than the basic documents as mentioned above, those who are leaving for Italy for work, are supposed to provide their employment verification. For employed persons, a letter of employment is required. For self-employed applicants, it is necessary to provide the details like income tax returns or the business papers.
Step 3: Interview to apply Italy visa from Italian consulate in Philadelphia
As the day of the visa interview arrives, make sure that you have got all the necessary documentation (original and photocopies) for visa processing. Missing even the smallest detail can leave you with a visa rejected. Wear proper attire and stay confident as you are supposed to answer numerous questions. And staying positive is the key.
Once you are at the Italian consulate at Philadelphia for visa interview, you are supposed to pay the visa fee. It's going to be a non-refundable amount even if your visa application is rejected.
Step 4: Collect your Italy visa from Italian consulate in Philadelphia
Once your visa processing is successfully done, you will be notified to collect it from the consulate. You don't want to receive it in person, you can apply for getting it via mail. But that happens only when you have provided them with an envelope bearing your name and address.
Sum up:
Getting Italy visa from Italian consulate in Philadelphia is a time-taking process. The visa application process might take from 2 to 21 days. As far as long term visas are concerned, it may take up to 3 months. So you are advised to apply from 2 to 12 weeks before the day of your planned departure.