Netherlands Schengen visa is needed by many tourists who wish to travel Schengen zone based on Schengen visa eligibility. The Netherlands is a beautiful country located in northwestern Europe. The place is renowned all over the world for its astonishing landscapes of canals, the breathtaking tulip fields, and outstanding cycling routes. It houses centuries-old windmills and romantic cafes alongside with innovative architecture.
 One way to visit this heaven on Earth is by applying for the Schengen visa. It not only opens the gate to the dreamy Netherlands but allows you to visit other stunning European countries visa-free.
How to Apply for Schengen Visa From Dutch Consulate NEW YORK?
To apply from a Schengen visa at Dutch Consulate Newyork, you need to go to below address
Dutch Consulate
666 3rd Ave,
New York, NY 10017
And provide the following information/ documents
You need to present your passport or any travel document authorized on your name in the previous 10 years. The passport should have at least 2 pages blank and validity of at least 3 months after you depart from Schengen zone.
You are required to produce a completely filled and signed visa application form for submission. Every individual, who intends to travel along with you, should put forth his/her application in person. The visa application forms for underage applicants (i.e. below 18 years) should be signed by their parents or guardian.
The underage applicants (less than 18 years old), who intend to travel with or without any parent or custodian, are required to produce signed consent form. The security personnel stationed at Netherland borders may request you to show signed approval of parent or guardian.
Your picture for visa application should fulfill the criteria of Netherland passport picture requirements.
At the time of your visa application submission, your fingerprint will be recorded. This fingerprint identification will expire after five years. Few applicants, like children of age below 12, are not required to have their fingerprint identity record.
You will be requested to submit a Schengen visa application fee. In case you apply via service agent you will have to pay some extra charges.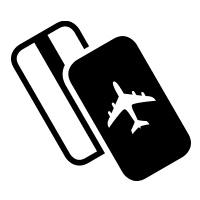 Documents Required for Dutch Schengen Visa:
Other than above-mentioned submissions, the following documents are needed:
Proof of nationality
Any document offering Residence confirmation
Round trip flight ticket or flight itinerary for visa
Proof of Employment / Student information
Letter of invitation from a company or a sponsor
Hotel reservation information/hotel booking details
Financial proof of sufficiency including a 6-month bank statement, income tax return proof, salary slip, etc.
Marriage certificate(for people who are married)
Birth certificate (for minors only)
When an applicant goes for the interview, it is necessary to take all the original documents with you along with a copy.
Schengen Visa Types Issued by the Dutch Embassy at New York
At Dutch Consulate Office New York, different types of visas are offered which are as follow:
Short Stay Visa (Schengen Visa): Valid for 90 days and categorized into following:
Tourism
Business
Family or friend's visiting
Study
Medical cause
Sports
Cultural
Official visit
Transit
Long Stay Visa (National visa): Valid for more than 90 days and divided into following:
Employee residence
Residence visa excluding work visa
Self-employed residence
Accreditation
Research and studies
Family reunion residence
Temporary work visa with residence
Dutch Schengen Visa Fee:
Schengen visa fee is a must pay fee that non-refundable even when your visa gets rejected by the authorities. Following is the updated Dutch Schengen Visa fee:
| | |
| --- | --- |
| Visa Type | Visa Fee |
| Adult (Short term visa) |  60€ |
| Children Between 6-12 years | 35€ |
| Children Under 6 | Free |
| Long Term Visa | 99€ |
Get Your Travel Insurance For Visa Application.
How Long Does it Take For A Payment to Process?
You can apply as early as 3 months in advance or at least 15 working days before your departure.
Most of the applications are approved within 15 working days. Occasionally the process may take up to 30 days or in some extraordinary cases (e.g. need for extra supporting documents) it can take up to 60 days.
Few Schengen countries share visa applicant's data with each other for a verification process called "consultation". This has been made compulsory for applicants of few countries. Consultation may consume 7 days.
How to Apply for Dutch Schengen Visa?
VFS Global has Netherland visa application centers where requests for Schengen visa and Caribbean visas are accepted. Every visa request is dispatched and evaluated by the Regional Support Office (RSO) of Netherland Foreign ministry in Washington, DC.
US permanent residents don't require to apply for a Schengen visa when their passport is three months valid even after their return from the Netherlands. The green card holders and any other US residents need to apply for a Dutch Schengen visa.
The visa request can be submitted for approval at VFS services USA Inc. in New York.
How to Apply at VFS Global for Dutch Schengen Visa?
Visit the VFS Global website and click on the 'Visa Service' button. You need to select the Short Stay visa from visa categories, go through all the conditions that are needed to place the visa application
When applying for a Dutch Schengen visa, keep the following information in mind:
Before visiting visa application center please make sure that you have your picture with you as application center doesn't have the photographing facility
Every applicant is required to set up a meeting at the visa application center beforehand – schedule your appointment here
The candidate is required to visit the visa application center physically
On your arrival at VFS services USA Inc., the front desk personnel will check your meeting schedule
After verification of your appointment, you will be requested to visit visa application submission counter where your visa request and documents will be verified
What To Do After Submitting Visa Document?
After submitting your documents, you need to wait for the visa approval. Kindly visit the VFS Global website to track the status of your application online.
Dutch Schengen Visa Interview Process and Other Important Information:
After submitting your applications along with the required documents, your application will be verified and you will be called for interview. The interviewer will make sure to recheck the information that you have provided on the Schengen visa application form.
Here are some answers related to Dutch Schengen visa that you might have been searching for:
Does a real round trip ticket is required?
No, you don't need to buy the original round trip ticket when you are applying for the Schengen visa. Only a flight itinerary is required. If the visa application is rejected, the applicant has to bear a great loss for canceling the ticket; thus, the flight itinerary is needed.
Why does the Dutch consulate ask for the flight itinerary?
The Dutch consulate asks for flight itinerary just to know about your traveling plans and dates of arrival and departure.
Does the real hotel reservation to be presented as proof of accommodation?
No, you can take the help of a Schengen visa traveling agent to provide you with the proof of accommodation that you can submit with your application in the very little amount as compared with the original hotel booking.
My current insurance doesn't provide coverage outside my country; what should I do?
You can get the insurance policy in no time like the flight itinerary by using the services of visabookings.com.