How to Get Vietnam On-Arrival and Vietnam Tourist Visa?
Tourists looking for a place enriched with vibrant culture, brilliant landscape, tropical destinations, and beautiful weather must try their luck by applying Vietnam tourist visa. It is also called Vietnam on-arrival visa. To avoid the tedious visa processing that usually happens in local embassies, the tourist must apply Vietnam tourist visa or Vietnam on arrival visa. How to apply a Vietnamese on arrival visa and what are the general requirements? These are some questions that we are going to answer here.
Who needs Vietnam Tourist visa?
Does every individual needs Vietnam visa ? Not really! There are some African and Asian countries whose citizens can enter here without a visa. All they need is a free immigration stamp to enter. To know about your visa status, you must visit the Vietnam embassy website in your home country and you will have all the details.
How to apply for a Tourist Visa?
To apply for visa, you must have plenty of blank pages in your passport. Besides this, the validity of the passport must be checked. The passport must remain valid for at least six months at the date of your arrival in Vietnam. In case, your passport is about to expire, get it renewed before leaving for Vietnam.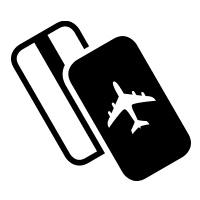 Applying Vietnam Tourist Visa or On-Arrival Visa Online
Applying Vietnam tourist visa online is the most common method worldwide. Known to be a top tourist destination in Southeast Asia, there are hundreds of online platforms or travel agencies that may assist you in applying a Vietnamese visa in advance. Hiring a travel agency to get a tourist visa may charge you more as you have to pay the additional amount of service fee to the travel agency. Following are the steps that an applicant has to take for getting the visa.
Step#1: Apply Online for Vietnam Tourist Visa
Check out this link to find one of the best online visa service for Vietnam tourist visa. The following screenshot has all the details. Once you have logged on to the official Vietnam website, you will have the following visa application form to fill, on your screen.
Step#2: Pay Online Fee
Vietnam visa fee depends on the type and numbers of visas you are going to apply. Fee can be paid via Master Card, Visa and American Express. Other than the online fee you are also supposed to pay on arrival fee for the visa stamping on the Vietnam airport. The stamping fee can be paid in Vietnamese dong as well as in dollars. So make sure that you have arranged the required amount.
Step#3: Wait for the Visa Letter
Once you have filled out the visa application form and paid the online visa fee, be patient for a couple of days. The online traveling company forwards your details to the Vietnam immigration department and then a visa approval letter is issued by the Vietnam immigration authorities verifying your on arrival visa.
Hopefully within two to three working days, your travel agency will send/mail you a visa letter. Get this visa approval letter printed in color because as a tourist you are required to present this letter along with your passport and at least two passport size photos (4cm x 6cm) to the officer at the Vietnam airport.
Step#4: Get Stamped for Vietnam Tourist Visa
Once you have landed on the Vietnam airport, you will get your passport stamped as permission by the immigration officer. Secondly, as a foreign traveler, you must fill an entry/exit form available at the airport. It can also be downloaded beforehand from your online traveling agency. Remember! To get your visa stamped, you must present;
Your passport
Visa approval letter
Photos
Cash payment for visa stamping
Fee Status for Vietnam Tourist Visa
Following are the details of the fee structure for single and multiple entries in Vietnam. Remember! The below given details do not include the service fee of the travel agency.
| | |
| --- | --- |
| Single Entry | Multiple Entries |
| 1 month – $55 | 1 month – $58 |
| 3 months – $65 | 1 month – $85 |
Get Your Travel Insurance For Visa Application.
Points to Remember!
It is always good to have some passport photos with you. Otherwise you will be charged in dollars for taking passport size photos from the photo service at the Vietnam airport.
Depending on the home country, the applicant might be asked to provide his hotel reservation, air ticket confirmation or a copy of the passport. So, be sure about all such requirements.
Vietnam airport authorities will charge you the stamping fee. So, be sure to have dollars for the payment.
It is advised to keep some change of USD/Euros to Vietnamese dong. It will be helpful for using there locally.
What is Vietnam e-visa?
E-visa program was launched by Vietnam government in 2017. It is designed for the foreign travelers of 80 specified countries. The nationals of these countries don't need to get into the tiring online or embassy-based visa application process. They can simply apply for their e-visa electronically which does not require them to visit the embassies. An e-visa can be applied directly on the official website of Vietnam e-visa.
E-visa is a single entry document valid for 30 days in total. Once you have applied it and paid the fee online, you will get your visa registration code. Wait for about three working days.
After three working days, log on to this link and enter your registration code (as mentioned above) and get access to your visa. Get the prints (PDF) of two copies of your e-visa. You need to present it while boarding the Vietnam flight and also at the Vietnam airport.
Final Thoughts
Vietnam on arrival visa saves the applicants from getting into risky and tedious visa application process followed at the embassies and consulates where you not only have to wait in long queues but you also have to present all the original documents (very risky indeed). We hope this article would lessen your confusions about getting a Vietnam tourist visa. Once you have landed on the airport and are done with all the above mentioned steps, keep following the instructions and signs given at the airport. And feel free to enjoy a memorable trip in Vietnam.