Millions of people head to the United States every year to see its historic lands, natural wonders, and entertainment places. It is one of the most diverse countries in the world. Many individuals also visit the US for business and educational purposes. This article contains all the information that you need to know about applying for a US visa step by step
How to Apply For US Visa?
The United States offers two kinds of visa: immigrant visa and non-immigrant visa.
Immigrant Visa: It is for individuals who want to stay permanently in the United States.
Non-Immigrant Visa: It is for the people who want to temporary visit the United States and for K (fiancé(e)) visas. In our article, we will focus on this visa type specifically.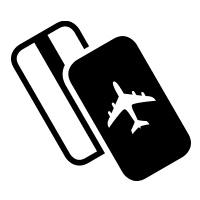 Steps to Apply for US Visa:
Step#1: Determine which visa suits you the best:
US visa process initiates by knowing your visa category. The US invites people to travel to the country under the following visa categories – you need to know where you stand:
Tourism and Visit visa
Business visa
Employment visa
Study and Exchange visa
Transit visa
Diplomats and Foreign Government Officials visa
Medical Treatment visa
Religious Worker visa
Humanitarian & Special Situations visa
Crewmember Visa
Humanitarian and Special Situation visa
Follow-to-Join Refugees and Asylees
However, with all these visa categories, there are many countries that come under the Visa Waiver Program. That means their citizens don't need any visa when they are visiting the US for 90 days or less.
Step#2: Filing the US Visa Application
DS-160 is the online nonimmigrant visa application that is needed to be submitted online to the Department of State website. The information you provide should be accurate and correct because once the form is submitted, it couldn't be revised.
Step#3: Pay the US Visa Fees
After selecting the correct visa type, you need to pay the visa fee. The visa payment slip is needed to make a visa appointment.
Get Your Travel Insurance For Visa Application.
The US visa fee is non-refundable and as follow:
| | |
| --- | --- |
| Visa Type | Visa Fee |
| Non-petition-based nonimmigrant visa (except E) | $160.00 |
| A petition based visa categories | $190.00 |
| K – Fiancé(e) or Spouse of U.S. citizen category visa | $265.00 |
| E – Treaty Trader/Investor, Australian Professional Specialty category | $205.00 |
Step#4:  Log In
After paying the fee, you need to enter the system with the same details you used for paying the visa fee. You can schedule an appointment by clicking on the Schedule Appointment option located on the left side menu. To complete the scheduling, you will require:
Passport number
Visa fee receipt number
DS-160 confirmation's page ten-digit barcode
During the process, you can choose your visa type along with adding personal and dependents details that are traveling with you. You need to confirm your visa payment, choose the location for document delivery, and schedule an appointment with the official.
Step#5: Be Ready for Visa Interview
At the scheduled date, reach the US Embassy or Consulate on time. A consulate officer will take the interview and on the basis of your answer, he/she will decide whether you are eligible. To get the visa, you need to meet all the US law requirements.
You need to give you a digital fingerprint scan that day as well. Depending on your application, additional administrative processing will be needed; if that's the case, you will be informed.
US Visa Application Requirements:
Before your scheduled visa date, you need to collect and complete all the necessary documents including
A passport that is at least valid for six months
Form DS-160 confirmation page
Front-facing printed photo if photo upload fails during filling the online DS-160 form
Application fee payment receipt
Other than these documents, you need to present at documents to further make your case stronger. You might require:
You might also need to present the proof of employment or family connections which show that you will return to your current residing region.
Your passports will be collected for stamping and will be returned to you.
After getting your visa stamped passport, you can go to the United States. When you arrive at any US airport, you might receive an admission stamp or a paper Form I-94, Arrival/Departure Record. Gaining the visa doesn't guarantee entry in the country. It entirely depends upon the Department of Homeland Security (DHS), U.S. Customs and Border Protection (CBP) officials.
USA Visa Waiver Program:
Visa Waiver Program allows the citizens of included countries to travel visa-free to the US for around 90 days. For that, the individual must have a genuine Electronic System for Travel Authorization (ESTA) before they initiate traveling. Under this program, nationals of the following countries can visit the US.
| | | | | |
| --- | --- | --- | --- | --- |
| Andorra | Australia | Austria | Belgium | Brunei |
| Chile | Czech Republic | Denmark | Estonia | France |
| Finland | Greece | Germany | Hungary | Ireland |
| Iceland | Italy | Japan | Latvia | Liechtenstein |
| Lithuania | Luxembourg | Malta | Monaco | Netherlands |
| New Zealand | Norway | Portugal | San Marino | Singapore |
| Slovenia | Slovakia | South Korea | Spain | Sweden |
| Switzerland | Taiwan |  United Kingdom | | |