Located in central Europe Liechtenstein is a double-landlocked country with masses of natural beauty. A true hidden gem of Europe nestled between Austria and Switzerland, Liechtenstein has the majestic Alps to the east and the baby Rhine river to the west. Travelers of particular nationalities may need to apply depending on schengen visa eligibility for a Liechtenstein visa prior to visiting the country. In this post, we have outlined exactly how you can apply for a Liechtenstein visa and what this quaint but beautiful country has to offer.
Schengen Visa Requirements For A Liechtenstein Visa:

The visa process is the same for Liechtenstein as it is for Switzerland. In fact, it is Switzerland that enforces and checks visas. Liechtenstein does not issue its own visas and instead uses that of the Swiss visas. Because both Switzerland and Liechtenstein are part of the Schengen agreement, certain nationalities will need to apply for a Schengen visa prior to travel. Along with the Schengen visa application form, passport size pics, several other documents are also required including flight itineraries/dummy tickets, hotel reservations, proof of financial sufficiency, travel insurance, and a no-objection letter. Flight itineraries are also referred to as dummy tickets and are a reserved flight ticket too and from the destination. Embassies strongly advise against purchasing real flight tickets until after you have received Schengen visa approval. Instead, they inform travelers to obtain dummy tickets or flight itineraries from specialized visa application companies. Proof of hotel reservations and travel insurance is requested to ensure that the traveler has secured accommodation for the duration of the trip and is sufficiently covered medically while abroad. A no objection letter is typically written by the traveler's employer or teacher and should state that the traveler is financially stable due to employment/scholarship status. It should also note that the traveler is expected to return to their home country to resume study/employment commitments. For more detailed information on the Schengen visa application process, please visit VisaBookings.
Small But Beautiful:

The important thing to know about Liechtenstein is that there is no airport in the country. It is very small, and most travelers get there via Switzerland. The country is a primarily German-speaking country where the locals have a very relaxed way of life. Liechtenstein is made up of only 11 villages, all pristine and full of character. Its size has resulted in Liechtenstein is the 6th smallest country in the world and has one of the lowest crime rates in the world. It's not unusual for locals to leave houses and cars unlocked here. This year the population of Liechtenstein was recorded at around 37,920 which is significantly lower than most UK cities. The country consists of about 62 square miles, and although it's small, the landscape looks like that of a fairy tale.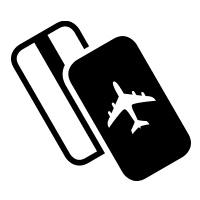 A country Like No Other:

As mentioned at the beginning of this article Liechtenstein is double-landlocked which means that not only is Liechtenstein itself landlocked but its bordering countries Austria and Switzerland are also landlocked. That's not to say that water can't be found here as there are several gorgeous lakes below the Alps. Surprisingly Liechtenstein is a highly industrialized country however upon visiting you will discover that much of its land remains untouched. Exploring all the beauty of Liechtenstein, you will often feel like you are the only one there. Being a small country with a small population the way of life here is very relaxing and makes for the perfect pit stop to escape the other bustling cities of Europe.
Things To Do In Liechtenstein:

As you all probably know by now, Europe has a multitude of castles to visit. Of course, Liechtenstein is no different and in the village of Balzers towards the south is the Burg Gutenberg Castle. Perched on a hill this castle is as traditional as it gets and like most places in Liechtenstein offers stunning views of the charming village below. Another well-preserved castle in Liechtenstein is that of Vaduz castle in the capital. Also located in the capital of Vaduz is the Red House. Its far from a castle but the 15th-century architecture is definitely worth a look. Vaduz is far from your typical capital, it is much quieter and very chilled. All around Liechtenstein there are things to do and see, from the national museum and stamp museum to the art gallery of Kunstmuseum Liechtenstein. Malbi Adventure Playground found in the town of Malbun, is fantastic for children where they can enjoy rides, play in the park, and participate in crafts and activities. Another spot to visit in Malbun is the Galina Falconry Centre where you can watch the birds and learn all about their behaviors and history. In the winter months, Malbun transforms into a true alpine ski resort. We all know that Switzerland has an excellent reputation for skiing, but rumor has it that the snow that falls in Liechtenstein is some of the best in Europe. The ski lifts takes you up to 2,000 meters, and the Malbi Park Kinderland has plenty of runs and challenges for children. During the ski season, Liechtenstein is also perfect for some cross-country skiing.
Liechtenstein really is a beautiful country, and if you are visiting Switzerland or Austria already, then you should try and travel through to Liechtenstein, even if it's just for a day. The picturesque landscapes are surreal, and it's a great country just to sit back and relax for a while.