Consulate General of France in Los Angeles- How to Apply Schengen Visa
Consulate General of France in Los Angeles was issuing Schengen visas until 2018 for travelers visiting France or Schengen countries. France is a beautiful country and Eiffel Tower or Arc de Triomphe are the best attractions which every visitor like to visit. Festivals, exhibitions, concerts, major events and everywhere in France, there's always something going on. Although the procedure for all Schengen visa applications are almost similar but before applying for visa, it's better to go through all the information related to that particular consulate. In this blog we are going to discuss that how we can apply for France Schengen visa at Consulate General of France in Los Angeles.
Schengen Visa stats issued at French consulate Los Angeles
| | | | | |
| --- | --- | --- | --- | --- |
| Consulate | Total ATVs and uniform visas applied for | Total ATVs and uniform visas issued  (including multiple ATVs, MEVs and LTVs) | Total ATVs and uniform visas not issued | Not issued rate for ATVs and uniform visas |
| LOS ANGELES, CA | 4,606 | 4,552 | 10 | 0.2% |
SCHENGEN VISA
HOTEL RESERVATION
How to Apply Schengen Visa From Consulate General of France in Los Angeles
Visa applicants should reside in US and hold permanent resident or green card as this is the requirement for applying from US. Skilled professionals on H1b visa, L1 visa with valid visa can still apply with appropriate documents. Travelers residing in US on visit visa, B1/B2 visa are not eligible to apply and they need to apply from their home country.
Consulate general of France in Los Angeles has now outsourced all visa processing to VFS global and they will process visa application for French Schengen visa.
Address for the VFS Global Center in Los Angeles
Address: 
8530 Wiltshire Boulevard,
Suite 450, Beverly Hills,
Los Angeles, CA
Visa application call center: 
(+1)-212-784-6157
(+1)-347-252-3055
Hours: Monday to Friday, 8:30 a.m. – 3:30 p.m.
Email: [email protected]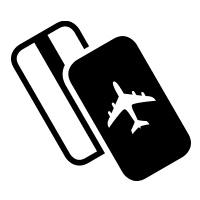 SCHENGEN VISA
FLIGHT RESERVATIONS
Who can apply France Schengen Visa at VFS Global Los Angeles?
Depending on the state you live VFS Global at Los Angeles accept applications. Visa applicants should be staying in states like Colorado, Northern Mexico, California, Nevada and Arizona to be eligible for applying at VFS global Los Angeles.
Schengen Visa Validity issued by Consulate General of France in Los Angeles
Schengen visas are issued for about 90 day or less depending the reasons for applying visa which are explained below. National visa is also issued which has the duration longer than 90 days.
Visa Applicants can choose category depending on below reasons
Visiting France- This visa is issues for tourism/vacation purposes
Business Visa- This visa is issues for professional/work related purposes
Airport transit visa- This visa is used for transit
Family visa- This visa is issues for meeting family
Sports visa- This visa is issued for sports person
Medical visa- This visa is issued for receiving medical treatments
Schengen cultural visa- This visa for attending events
Study Visa – This visa is used for training or study purpose
Can Schengen Visa be Used for Multiple Entry or Single Entry?
Consulates offer Schengen visa depending on reasons applied for, documents submitted and the fees paid.  Below are categories applicants can get
Multiple Entry Visa – Traveler can enter Schengen country any number of times within 90 days
Single Entry Visa – Traveler can enter Schengen country only once within 90 days
4 Steps to apply French Schengen Visa Application at          Consulate General of France in Los Angeles
Applying for Schengen Visa is a simple and quick process if you prepare documentation carefully. If you follow steps below you can apply visa without any worries. You need to apply atleast 2 -3 weeks prior to travel date so that you give enough time for consulate to process your application
Step 1: Choose right visa category and fill online visa application
Depending on your reason for trip select the appropriate visa type for traveling to France. You can visit French visa website to know documents required, visa fee and other details to apply.
Fill the visa application online by first creating an account as that is the prerequisite to start your application. Once the account is created then use link Fill application Online to enter all the information. Once you complete entering all the information save it so that you can retrieve it and print the application to sign it manually.
Step 2: Arrange supported documents and Book Your appointment
One of the most critical steps for getting visa is to get all required documents which need to be submitted along with your visa application. Below is the list of documents needed
Schengen Visa application form
Valid Passport – with atleast 6 months validity having 2 blank pages
Address proof
Copy of green card/ valid I94/Advance parole to establish legal residency
Event tickets purchased if any
Proof of accommodation –hotel reservation for visa
Travel health insurance or Schengen health insurance
Employer-employee relationship documents
Student ID card if enrolled with university
Marriage/ Birth certificate
Once documents are arranged (or) have a plan to get them on particular date then you need to Book your Visa appointment. Go to France-Visa-los-angeles-consulate website and then click link "Whom should I contact" followed by clicking Los-Angeles tab. Click "Book an appointment" button for VFS Global Centre in Los Angeles. In the next screen for VFS global site, create a new user if you don't have a user id and then book your visa appointment date based on available dates matching your schedule.
Get Your Travel Insurance For Visa Application.
Step 3: Attend Interview at VFS Global in Los Angeles
Go through few important and most frequently asked question by visa officer during interview. Below is the list of frequently asked questions are
Purpose of Your Trip?
How long do you stay?
Is anyone sponsoring your trip ?
Can you provide your bank statement?
Do you regularly pay your income tax?
To refer detailed interview questions check out Schengen visa interview questions
What To Do On the Date of Visa Interview
Go to VFS global center in Los Angeles on the date of interview atleast 30 min before your interview so that you can relax and have an overview of the location to get yourself comfortable. Ensure you got all required documents along with photocopies for your visa application. During the interview process you may be required to give biometrics data depending on Los Angeles consulate requirements. After the biometrics is done you need to pay the required Schengen visa fee and submit your application.
VFS also charge additional fee of $25 to collect your documents and processing it.
Step 4: Track Visa application status
After completing the interview next step is monitor status of your visa application. VFS global website has provided feature to track using status tracker tool using the reference number provided at the time of interview. Once your visa application is approved you will be notified to collect your passport. In some cases, due to incomplete/insufficient supported document's provided visa application can be rejected.
Listed below are some of the reasons of Schengen Visa Rejection
Inadequate explanation of the traveling purpose 
Invalid passport or Passport expiring in 2 months
Lack of financial proof to support trip cost
Did not provide accommodation proof
Missing documents
No travel insurance covering trip
How to fix Schengen Visa rejection issues is explained in detail at Fix Schengen visa Rejection
Final Thoughts:
Apply French Schengen Visa at Los Angeles consulate is easy and you need to work with VFS global to submit your application by following this article. Hopefully your visa will be approved and you can enjoy your trip with family, friends & others