Famous for its iconic capital city, Prague the Czech Republic has a wealth of beautiful buildings, cozy towns, and a mass of cultural and historical sites. For certain nationalities, a Czechia visa may be required in order to enter the country. If this is you, then there is more information on how to apply for a Czechia visa down below. This post explores all the wonders of the Czech Republic along with the best things to do here.
How To Apply For A Czech Republic Visa
As of 2004 the Czech Republic has been a member of the European Union and is also part of the Schengen agreement. Having this status means that some nationalities will need to obtain a Schengen visa prior to visiting the country. When applying for a Schengen visa, several other documentation is required along with the completed Schengen visa application form. These include flight itineraries, hotel confirmation, means of subsistence, travel insurance, and a no objection letter. The embassies do not recommend purchasing real flight tickets prior to Schengen visa approval and instead advise that flight itineraries are acquired. Flight itineraries are also known as dummy tickets and present themselves as reserved flight tickets. Flight itineraries or dummy tickets should be obtained through a reputable visa documentation company to ensure that the correct document is received. Hotel reservations are requested to ensure that accommodation is secured for the duration of the trip and travel insurance is a necessity as it will cover the traveler medically while abroad. A no objection letter is usually written by an employer or a teacher and should state that the traveler is expected to return to their home country to resume study/employment commitments. It should also note that the traveler is considered financially stable due to employment/scholarship status.
For more in-depth information regarding Schengen visas or any other travel related document visit VisaBookings.
Because the most famous city in the Czech Republic is Prague, it seems fitting that we should start there. Prague's signature building is that of Prague Castle which dates back to the 9th century. The vast grounds of Prague Castle holds a record by the Guinness Book of Records for being the largest castle complex in the world. Comprising of several buildings including churches, museums, defense towers, the presidential palace, and St. Vitus Cathedral, the Prague Castle complex, stretches for around 70,000 square meters. It's a well-known fact that Prague remained relatively unscathed during WWII which has resulted in many historical buildings still standing proud. There is a reason that Czech beer tastes so good and it's because of the Czechs consumption of beer being the highest in the world per capita. The culture-rich capital city of Prague has a packed event schedule that you can enjoy at a fraction of the price of other European countries. Kromeriz town is bursting with history. Almost all of the buildings are from the 17th century, and the Palace and Flower Garden are on the list of UNESCO World Heritage sites. Kutna Hora is classed as one of the richest cities in Europe due to its history of being a prominent silver mining site. The city is approximately a 45-minute drive from Prague and has some gorgeous gothic architecture including The Church of St Barbara.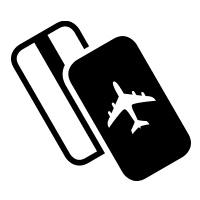 Surround Yourself With Nature
The Czech Republic is a fantastic county for hiking, walking, and exploring the great outdoors. In The Marianske Lazne Geological Park, you can enjoy a nice walk in the woods around the top of the town. Throughout the woods are plenty of geological features along with a brook and stone formations. The Czech Republic is not in short supply of parks and gardens with its most visited one being Letna Park. Situated in Prague, Letna Park requires a slight hike before reaching the entrance, and when you see the views, you will not be disappointed. Masses of greenery, open fields, and trees lie in front of you, and the view of the bridged city below is like that of a postcard. The locals spend hours in Letna Park playing board games or drinking beer. For a long walk or a hike through a valley of towering rocks and stones head to Adrspasskoteplicke Skaly in Ardspach. The trail leads you to lakes and waterfalls with several restaurants and shops along the way. Another great walk or hike is Tiske stEny in Tisa. Here you climb up mountains and hike through forests to reach the highest point for beautiful panoramic views.
The Stezka V Oblacich also known as the Skywalk is probably one of the most peculiar yet beautiful things on offer in the Czech Republic. This huge structure turns and twists its way into the sky where tourists can walk up to witness incredible views overlooking Kralcicky Sneznik Massif and the River Morava. Climbing above 55 meters high, the Skywalk won't be for everyone but those who enjoy that adrenaline rush won't want to come down. Speaking of heights, the Diana Lookout Tower located in Karlovy Vary is definitely one to visit. Open for 11 months of the year and closed throughout January, the Diana Lookout Tower is 562 meters above sea level and boasts mesmerizing views of the orange and green forests and the town of Karlovy Vary tucked between them. Just east of Prague is the Kutna Hora, a UNESCO-listed site. This area is home to the infamous Bone Chapel where human skulls and other bones were used as decoration. The area also houses the beautiful St. Barbara's Church which is another example of gothic architecture.
The Czech Republic is another country that gets missed off peoples travel routes but upon visiting you will be glad you didn't miss out on all that is on offer in this stunning country. Its intricate architecture, natural geological wonders, and fascinating sightseeing spots definitely make the Czech Republic one for the bucket list.
Get Your Travel Insurance For Visa Application.