Hundreds of Filipinos visit the Schengen region for tourist or business purposes every year for adventure, enjoy food and visit places like Eiffel tower, Amsterdam, Greece in Europe. Last year, over 17500 applicants have applied for the Schengen visa application from Philippines among which 15000 Schengen visa applications from Philippines got approved. Depending on travelers holding Philippine passport or Philippine resident or have Philippines visa on passport, then they need to apply for Schengen visa from Philippines by fulfilling all Schengen visa requirements. This ratio is pretty great and shows not many applications got rejected.
When a complete application is submitted with no flaw, the chance of the Schengen visa acceptance increases many folds. Here is how to apply for the Schengen visa application from Philippines along with Schengen visa application requirements, List of Schengen embassies, Fees and step by step process to get Schengen visa approved.
Importance of schengen visa
European Union divided 26 countries out of 45 countries for the movement of people and trade freely under Schengen agreement and these states are called Schengen Region.  Having Schengen visa allows travelers to visit these Schengen countries and explore nature and beauty.
Who needs to apply for a Schengen visa Application from Philippines?
The Philippines passport holders are not exempted from obtaining the Schengen visa but there are some people who are residing in Philippine and don't need to apply for the Schengen visa:
Schengen countries' national living in the Philippines
Dual citizenship holders having Philippines passport along with European passport or any other country that is exempted from getting Schengen visa
Nationals of other Schengen visa exempted countries living in the Philippines
4 easy steps to apply for Schengen Visa Application from Philippines?
To apply for the Schengen visa in the Philippines, one must need to follow the given procedure.
Step#1: Know Types of Schengen visas available to apply
Short term, long term, transit, there are many different types of Schengen visas and you need to know your visa type. For tourist visa and business visa, the short-term Schengen visa is easy to get and also serve the purpose. Uniform Schengen visa holders can visit any Schengen country. National visa holders can visit only one Schengen country for which the Schengen visa is approved.
Step#2: Locate the right embassy to make an appointment
Where to submit your application depends on your main destination in the Schengen region. You need to determine which embassy, consulate, or Visa application center to go In Philippines. Applicants interested to apply for a visa can directly visit Schengen Embassy or make an appoint on Embassy website. Below are list of embassies in Philipppines.
If you intend to travel more than one destination of the Schengen region, then your main destination will be the one where you will be landing first if you are going to spend the same time in all the states. Or it will be where you will be spending more time than other Schengen destinations.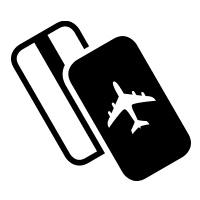 Schengen visa application fee structure
You need to pay the Schengen visa fee in Philippine Pesos. The current exchange rate on the day you are applying will determine how much fee you need to pay in your currency, but it is fixed in Euros. Schengen visa fee is non refundable in case of visa rejection.
Visa Fee
Amount in Philippine

Pesos

Amount in Euros
Adult
Php 3,590
€60
Children between 6-12 years of age
Php 2,100
€35
Children under 6 years of age
Free
Free
Tips for making Schengen visa appointment
Schedule appointment with Consulate of the country where you stay will be the longest (or)
Schedule appointment with Consulate of the country which is your point of entry for that country.
Step#3: Apply with the right documents to fulfill Schengen visa requirements
Details regarding traveler's personal and professional details such as age, name, marital status, education, employment, income, and travel plans are asked in visa application. Traveler's must provide detail and accurate information in travel visa application form as it plays a great role in visa approval. Submitting the right documents along with visa application is the key to get your application approved for the first time. The complete list of documents is given below.
Documents required to apply for a Schengen visa as a Philippine citizen:
You need to submit all or some of these below-mentioned documents depending on your current marital, educational, employment, and personal status.
Completed Schengen visa application Filling in Schengen visa application can be done online and then you can print it out for signature
A valid passport that is not older than 10 years and doesn't expire even after three months of your departure from the Schengen region
Government issued identification documents like the driver's license, SSS ID, domiciliary documents like the birth certificate and marriage certificate
Two photos of passport size not older than three months
Proof of legal evidence in the Philippines either a national identity card or residence permit
Tickets booked for travel showing two-way flight tickets with the information of entering the Schengen region and leaving it – Actual Fully paid flight tickets must not be done before the visa approval as it's recommended by embassies.
Accommodation proof showing where you will stay in the region; it can be in the form of hotel booking, invitation letter, rental agreements, etc.
Travel Insurance that is valid in the whole Schengen region covering over €30,000 in case of a medical emergency and also repatriation for death; Visa Bookings offers cheap trip insurance
Proof of financial sufficiency showing you have enough finance to support your entire trip
A cover letter stating your purpose of travel with other details of your trip
Supporting docs for the employed applicants:
Those who are employed need to submit the following documents along with the above-mentioned docs:
Self-employed: Business license of their country with Income Tax Return and 6 months bank statement
Employees: Contract with the company with six months bank statement and permission leave from the employer plus Income tax Return where applicable
For Retirees: Latest six months of pension statement
Get Your Travel Insurance For Visa Application.
Supporting docs for the students
Students when going to visit a Schengen region needs to give proof of enrollment with no objection letter from the University or School that they are studying in the Philippines.
Supporting docs for the married applicants
Married people need an official marriage certificate and spouse's passport along with the birth certificates and other important details of the minors. For the complete list refer Schengen visa requirements
Step#4: Attend the visa interview
The visa interview plays a vital role in the acceptance or rejection of your visa application, so you need to be prepared. Answer the questions to the best of knowledge with honesty and truth. Be calm and convince the visa officer with financial and any other questions linked with returning back to home country. Biometrics will be taken after the interview and you will be guided to biometrics scanning room. Facial scan and finger prints are taken which then will be mapped to your visa application. Using biometrics, they can also do background checks if needed. If everything works out perfectly visa will be approved in a week or two. In some cases you will receive rejection of visa application notice.