6 Simple Steps to get Germany Visa from Australia
Every year many people apply for a Germany visa from Australia. Nuremberg Christmas Market, the Old Town Hall in Bamberg, Cologne Cathedral, Octoberfest, the Schwerin Castle, all have made the Federal Republic of Germany one of the most popular Schengen tourist destination. This is not all, German sausages, breads and a variety of beers have made it a uniquely refreshing Schengen country. Applying Germany visa from Australia is very easy process. As Germany is located in Schengen zone, to enter here requires the applicants to follow all the rules defined in the Schengen Agreement.  In this blog, we are going to share all the basic info about Germany visa appointment booking, Germany Schengen visa flight itinerary, Schengen travel insurance, Germany visa hotel booking and Germany visa processing time. Read on to know it all.
Who can apply Germany Schengen visa from Australia?
Those who are permanent residents of Australia, they do not need to apply for a Schengen visa. According to 1950's bilateral visa waiver agreement between Australian and Schengen zone, any Australian passport holder can enter and move freely in Germany for about 90 days (in some Schengen areas for 180 days in total).
Those who are not permanent Australian residents can also apply for Germany Schengen visa from Australia. But it requires them to present the proof of their legal residence in Australia.
Where to apply for Germany Schengen visa from Australia?
To apply for a Germany Schengen visa from Australia, you need to contact VFS centers where your Germany visa application will be processed.
For Germany visa application submission, one has to contact VFS Global Australia. Their offices are located in
Applications can be submitted in any of these offices according to your convenience.
Types of Schengen Visas available for Australians
Schengen Visa type C: This visa can be applied for the purposes like travel, business and visiting friends and family. This one is applied for 90 days only.
National Visa type D: This one is applied for an extended period of time. Those who wish to travel Germany for tourism, business, short term employment and student exchange for a period spanning between 91 to 180 days, should apply for this Schengen visa type.
Airport Transit Visa type A: This visa is applied for the airport transit session only.
Steps to apply for Germany Schengen Visa from VFS Global in Australia
To apply for a Germany visa from Australia, the applicants should start the visa process from 30 to 90 (from minimum to maximum) days before the start of your trip. Sometimes visa processing may take time, so it is always recommended to apply a bit earlier.
Step1: Get your Germany Visa application form
Firstly, you must visit the official website 'VFS Global'. Here you have to pick the visa type that you are going to apply on. Clicking on your visa type will take you to the Germany visa application form along with the checklist of the required documents. Download the visa form PDF file named "Checklist and Schengen Visa form" on your device. Fill this Germany visa application form with black or blue pen and get the print. Referring to the given checklist is the best option to know about all the required documentation to apply for a Germany visa from Australia.
Step2: Book an Appointment
Visit the official website and click on the link given on the top 'Book an appointment'. Every applicant needs to register here first as a new user. Once you have registered here successfully, pick the appointment time and date that suits you the best.
Step3: Arrange the Documents
To visit Germany or any other Schengen country, every applicant needs to submit some supporting documents. You have all the details about them in the checklist given on the visa application form. Both photocopies and original documents can be demanded. So, be sure that you have already worked on that. Here is the basic documentation required for Germany Schengen visa. Other documents may vary according to the visa type.
Germany Schengen Visa application form completed and signed
Confirmation letter for the booked appointment through VFS Global
Complete and signed checklist of documents
Recent passport size photographs
Valid passport (at least three months' validity after departure from Schengen area) with at least two empty pages
Proof of financial stability to support your trip
Accommodation proof in Germany like hotel reservation or invitation letter
Valid travel insurance that must be about EUR 30,000 at least
All supporting documents as given in the checklist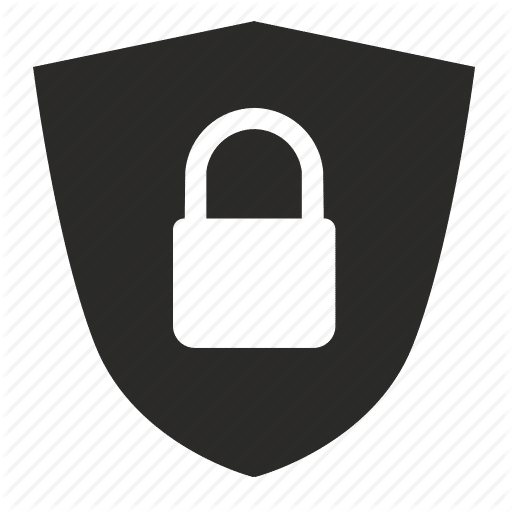 Step4: Pay your fee
Clicking on the 'visa type' option, you will see the option of 'Visa fees' right on the top of the webpage. Clicking there will give you full details of the fee structure for that particular visa.  Fees can be paid by Debit Card or Visa or Master card while submitting your application at Visa Application Center.
Following is the basic fee structure according to the duration of trip and age group.
90 days Schengen visa for 98 AUD/€60
National visa for more than 90 days -fees may vary
Children between 6 to 12 need to pay 58 AUD/€35
Children under 6 can travel free of cost
Step5: Attend your visa appointment
Once you are notified about your Germany visa appointment, you must appear in the visa center or embassy about 10 minutes before the given time.
Do not forget to bring any documents if you have been asked by the embassy or mentioned in the documents checklist.
Dress up decently and reply every question honestly. The visa officer may ask you about anything that you have mentioned in the visa application form. Here you will have to submit your visa application (the one you filled in earlier) in person.
Step6: Track your visa application
The applicants can actually keep a track of their visa application by direct SMS on their mobile number. Applicants can also receive emails containing info about any updates on visa application. Other than the former options, you can directly check your visa application status online by entering your reference number (as given on invoice issued by visa application center).
Decision on your Germany Visa application
Once the visa processing is over, your passport will be returned. If there is nothing wrong with your visa application, it will be approved. In case of rejection, you will be notified about it. The applicant can always go for an appeal against the decision of visa rejection. In case of any issue, you can contact on the following details.
Contact Centre: +61282784527
Contact Centre Hours of Operation: 9:00 to 17:00 AEST
Email: [email protected]