6 Steps to apply for Netherlands Visa from Australia
European life has something special for the Aussies. According to a recent statistics, a large number of Australians apply for Netherlands Schengen visa from Sydney, Australia; not just for sightseeing but also to experience the amazing European lifestyle including the vibrant and wild nightlife of Amsterdam. Like every other Schengen country, applying for a Netherlands visa from Netherlands consulate in Sydney, Australia requires a certain process. If you too are an Australian and are thinking of applying a Netherlands Schengen visa, you must have all the info about Netherlands visa appointment booking, Netherlands visa application process, Netherlands visa processing time, Netherlands visa flight itinerary, Netherlands visa hotel bookings and Schengen travel insurance for secure traveling. It all may seem a bit daunting but actually it is not. In this blog, we are going to guide our readers about each step to apply Netherlands visa in a very clear and simplified manner. So, keep scrolling to know it all.
Who needs a Netherlands Schengen visa in Australia
Not all Australians need to apply for a Schengen visa to visit Netherlands. It largely depends on the place you belong to and the span you want to spend in Netherlands. For instance;
If you are not an Australian but living in Australia legally, you must apply for a Schengen visa to visit Netherlands.
Being an Australian permanent resident, you do not need to apply for a Schengen visa for short visits. But if your visit is going to be longer than 90 days, you need a Schengen visa for Netherlands.
Types of Netherlands Schengen Visas for Australian Applicants
Schengen short visit visa for up to 90 days
Caribbean short stay visa
Airport transit visa just for the transit session
National Visa for a period longer than 90 days
When to apply for Netherlands visa from Australia?
It can be applied about 3 months prior to the start of the trip. The shortest period to apply is 15 days before the date of departure.
Where to submit your Netherlands visa application in Australia?
An application for Schengen visa for Netherlands can be submitted in the Consulate General of Netherlands in Sydney.
Secondly, all your Schengen Netherlands visa applications are received at VFS Global which defines the whole process step by step.
Once the Netherlands visa application is submitted to the right place, it is examined by Ministry of Foreign Affairs of the Netherlands in Canberra.
Contact Consulate General of the Netherlands in Sydney
To connect directly to the Consulate General of the Netherlands, you can contact on the following information;
Email: [email protected]
Fax: +61293 87 39 62
Phone: +61 2 8305 6800; 24 hours, 7 days a week
Address: Westfield Tower 2, Level 23, 101 Grafton Street corner of Grosvenor Street Bondi Junction, NSW 2022 Sydney
Opening Hours: Monday and Friday: 9.00 – 12.00 hrs and Tuesday to Thursday: 8.00 – 13.00 hrs Steps to apply Netherlands visa from Australia
Following are the basic steps required to get Netherlands Visa from Australia;
Step 1: Fill the online Application Form
VFS Global is the official website of Australia. Here you can apply for Netherlands Schengen visa. Go to the option of online application form and click on the link given right there. Read all the given instructions and start filling up the visa application form. Once you have filled all the required info correctly, download the signed copy of this official form and get its print. You will need this at the time of your appointment at visa application center.
Step 2: Schedule an appointment
Next step is to get an appointment with the embassy to give your visa interview. To make the appointment, you must follow these steps.
On VFS Global, you will see the option of SCHEDULE AN APPOINTMENT. Just click here, register here as a new user and make an appointment according to your own convenience.
You will be notified about the appointment and other requirements via an email. Your appointment letter is also attached in the mail. Get the print of the letter and bring it along to the advised visa center on the day of appointment.
Step 3: Gather your Documents for Netherlands Visa
As Schengen Agreement allows all the Australians to enter in Schengen Zone without a visa, you still need few basic documents to enter here. Besides these documents, embassy may ask you to provide some additional documents.
The basic documents required by all may include;
Valid Australian Passport with at least two blank pages
Proof that shows the purpose of traveling
Proof of your financial stability
Proof of travel insurance ( €30,000 is the minimum insurance one can have)
Details about travel itinerary, hotel reservation and reservation of return tickets.
Those who have some host in Netherlands, they must present an invitation letter or the proof of sponsorship.
Your recent photograph and scan of fingerprints (it is mandatory for those who are traveling to Schengen zone for the first time.)
Note: Being an Aussie, you are subjected to the visa-free regime. But it is the final decision of the border guard that lets you enter (or not) the Schengen zone.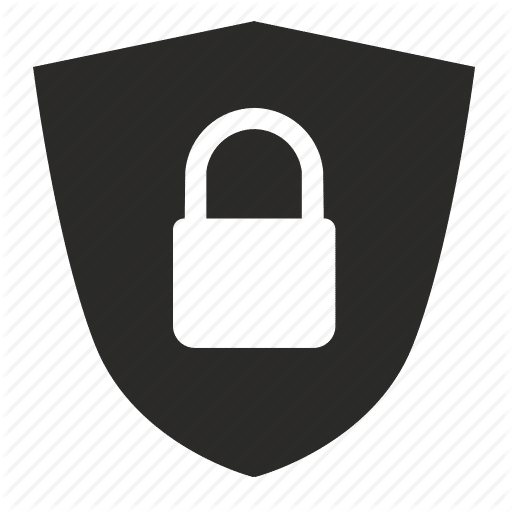 Step 4: Attend your Visa Interview on time
The candidates must show up at the place of appointment (consulate, embassy, visa center) on time with all the advised documents. They must be prepared for any type of questions by the interviewers. Every question should be answered honestly.
After the completion of Netherlands visa interview, the candidates must wait for about 15 days to get some response by the authorities. This is the time when embassies work on visa processing.
Step 5: Pay the Schengen visa fee
The amount of Schengen visa fee is same for all. This is a non-refundable amount that must be paid, even if your visa is rejected. Schengen visa fee mainly depends on the age group of the Schengen visa applicant. The applicants can pay the Schengen visa fee via cash amount, credit or debit card. The division of Netherlands visa fee is as follow;
Adult €60
kids from 6 to 12 years €35
Children under 6 can travel free of cost
Step 6: Collect your Netherlands Visa
All through these days, you can keep a track of your visa status. Those who have submitted their visa application in the Sydney consulate, can track it on the official website of the embassy.
Applicants who have submitted the application to VFS Global can also keep a track via services like SMS, call center and online tracking of the visa.
The Decision:
Whenever an applicant applies, the decision is either the visa approval or visa rejection. In case of rejection, every applicant has the right to file the appeal against the decision.