6 Easy Steps to Apply Germany Visa From Atlanta Consulate
Located in the central Western Europe, Germany is the best amalgamation of modernity and tradition which makes it one of the top Schengen tourist destinations. Besides the art and beer, Germany has the prominent features like its white sand resorts and baroque palaces. It has the ability to attract the tourists from all over the world including US. In the year 2016, about 2 million applicants applied for a Germany visa from across the world and 1200 of these applicants were from Atlanta US. In spite of that, we have observed 6% Germany visa rejection rate. US applicants have to face visa rejection because they don't follow all the required steps to apply Germany visa from Atlanta consulate or from any other consulate in the US. Today we are going to enlist the simple steps required to apply Germany visa from Atlanta consulate. We hope following them rightly will keep you from getting your visa rejected.
Where to Apply for German Visa Application At Atlanta?
First thing first! You must know where to file your German visa application in Atlanta USA.
Address:
Marquis Two Tower,
Suite 901, 285 Peachtree Center Avenue,
N.E., Atlanta,
GA 30303-1221
Get help from their Contact form
Email: [email protected]
Phone: +1 404 659 4760
Fax: +1 404 659 1280
Appointment Hours: Monday to Friday, 8.30 am- 12.00 pm
Telephone Hours:
Monday to Thursday: 8.00 am – 15.00 pm;
Fridays: 08.00 am – 14.00 pm
Who needs a Germany visa?
You don't need to apply for a Germany visa for a period shorter than 90 days. But for a tour of more than 90 days, you must apply for a Germany visa. As your Germany visa status depends on your nationality, you can get some help by clicking on this link. It will let you know about your visa status for traveling to Germany.
Who can apply Germany Visa at Atlanta Consulate?
Those living in any of the following places, can apply their Germany visa at Atlanta Consulate.
North Carolina
South Carolina
Alabama
Georgia
Mississippi
Tennessee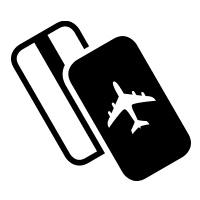 Types of Germany Visas available at Atlanta Consulate
To apply for the visa that suits your purpose of traveling to Germany is very important. In case of not doing that, you can have your visa rejected. And you will need to restart the whole process. There are two basic types of Germany visas available at Atlanta consulate;
Schengen visas or short stay visa for up to 90 days: This is further categorized in the following visa categories;
Business visa
Tourist visa
Visitor's visa
Transit visa
Residence visa or long stay visa for a stay of 90 plus days: The sub-categories of this visa are;
Student visa
Employment visa
Family reunion visa
Get Your Travel Insurance For Visa Application.
Clicking the first linked option will take you to a web page (image given below) named Videx . You need to be here to complete your German visa application form. Videx system is used only for the applications applied for 90 days or less. For a period longer than this, you must go with the manual visa application form.
Manual Visa Application form for Germany Visa at Atlanta Consulate
To download a manual visa application form, you must visit the official website. Here you will get the required forms.
Filling this form is not a big deal as there are helpful on-screen explanations for each step. Once you have completed all the required fields, take out the application print and residence act form to sign it later on. Videx barcodes are also required to complete the visa application form. While filling your visa application form make certain that you have all the following documents (they might ask you to provide any of the following details);
Travel documents
Hotel reservation
Flight or travel schedule
Letter of invitation (only if applicable)
Step2: Appointment to Apply a Germany Visa at Atlanta Consulate
The next step is to apply for the visa appointment to submit your visa application. Scrolling down the official website, you will find the following link. It will take you to the step of scheduling the appointment.
Step3: Papers required to apply Germany visa at Atlanta consulate
Paperwork completion is a necessary step. You need to provide original as well as photocopies of the required documents. The documents include;
Completed and signed residence or Schengen visa application form
Accuracy of information form
One recent photograph (passport sized) match visa photo requirements
A valid passport and copy of data page. The passport should have 2 blank pages, validity of three months after the Germany trip and it must not be older than the past ten years.
US resident visa/alien registration card
Proof of residence
3 latest bank statements to prove your financial stability
Health and travel insurance of about €30,000
Evidence of your current working status that may include status of employment/unemployment/retirement or student status.
Some Additional Documents Required for Different Traveling Purposes
Blue card form
Residence permit application
Letter of sponsorship or host's passport
Residential details in Germany
US employer letter
Initiation letter from German host or business partner
Cruise itinerary if traveling by cruise
Evidence of family ties/EU national passport
Rental agreement
Working certificate and bank statements of spouse
Evidence of scholarship or university degrees
Birth certificate, marriage certificate, civil union certificate
Parents' consent letter and passport (for minors who apply Germany visa at Atlanta consulate)
Step4: Visa interview to Apply Germany visa at Atlanta consulate
Reaching for visa interview on time is highly recommended. Getting late might result in missing this significant opportunity. The applicant must dress as well as behave nicely and have all the related documents.
Some of the questions they might ask you are;
Are you going to Schengen area or Germany for the first time?
Do you have any acquaintance over there?
What's your income?
What's your purpose of traveling?
How will you pay for the trip?
Step5: Pay Visa Fee to Apply Germany visa at Atlanta Consulate
To get the visa the applicant must pay the relevant fee. Check out the following table to know the visa fee in different categories.
Type of Visa
Fee
Free of charge
·        Schengen visa

·        Airport transit visa

·        Visa for the Kids between 6 to 12 years

€60/$70

€35/$41

·        Minors under 6

·        Foreign spouse of the German national

·        Students and teachers who are on a study trip

·        Scholarship holders from a scientific university in Germany

·        Students and teachers on a school trip

·        Foreign family member of a Schengen country national

·        National visa
·        €75/$87
·        Foreign spouse of a German resident/national
Step6: Collect your Germany visa at Atlanta Consulate
The sooner your Germany visa is ready, the officials will notify you about it. You can also get it mailed back to your address, but for that you must pay the additional charges of $25.
Sum up:
Following each of the above mentioned step will surely save you from getting a rejected visa. Other than these steps, be sure that your documents are in proper condition and you have behaved nicely in the visa interview. To get any other info, checkout the official website of Atlanta consulate or you can visit there in person