Applying for Spain Schengen Visa from Manila Philippines
It is not hard to file Spain Visa Application from Manila. Spain is a beautiful land that has been attracting thousands of tourists yearly. Spain's foreign tourist industry has ranked second in the world because it's a crossroads of many civilizations. Madrid and Barcelona are its two major cities and leading tourist destinations all over Europe. Natural, cultural, historical, Spain is a combination of amazing landmarks to awestruck its visitors.
The question is how to get Spain visa at Manila? In Philipinnes, hundreds of individuals apply for Schengen visa at Spain consulate. Many get Spain visa approved at Manila.  Here is how you can do also  easily get your Spain visa at Manila.
The citizens of the Philippines or anyone who is living in the region permanently need to apply for the Spain visa. The residents of Manila need to apply at the BLS International to get a Schengen visa to travel to Spain. Ministry of Foreign Affairs Spain has authorized them to receive and process the visa, so in order to get a visa for Spain, you need to visit them.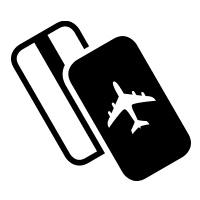 When to consult Spain visa Application center in Manila Philippines
The Schengen Visa that you get at Spain visa application center will allow you to travel the Schengen territory without any trouble once you enter the region. It is the Spain visit visa as well as a key to the doors of other Schengen states. You can apply for the Schengen Visa at the Spain Visa Application Center when among all your traveling destinations Spain is your main destination. It should be the place where you should be spending most of your time, or reaching it as your first destination. The short-stay visa is processed within three to five working days usually.
What are the Documents required for the Spain Schengen Visa at Manila?
For submitting the visa application at the Spain Visa Application Centre, you will need to complete all the below-mentioned documents and put them in a large brown envelope having a name, surname, and contact number of the applicant on the top-left corner of the envelope.
Documents required for Short-term Schengen visa:
Completed Schengen Spain visa application form
One recent passport-sized photo with white background (it will be pasted on the Schengen application form) matching visa photo requirements
Passport valid for three months at least after the trip completion
Previous passports if any
The letter with the purpose of traveling
Marriage registration for the married
Birth certificates and authority letters for the minors
Proof of economic means including bank certificates and bank books – they are even needed when the applicant is being sponsored
Airline reservation with detailed flight itinerary only showing Spain as the main destination – it is recommended not to buy original flight ticket before visa confirmation
Confirmed hotel reservations
Invitation letter when staying at the private residence issued by the Spanish police or invitation letter with the passport's photocopy or residence card of the sponsor
For the employed person certificate of employment along with original copies of leave of absence
Business registration, permit, and company ITR for self-employed
Non-Filipino applicants need to give re-entry permit along with ACR and ICR
Travel health insurance giving coverage of 30,000 Euros and recognized in all the Schengen region within the traveling dates
Short-term Business visa for Spain
Along with all the above-mentioned relevant documents, an invitation letter is needed that is from the company in Spain and written in the official Spanish language. Also, a letter from your company having details of the purpose of the trip, dates of travel, and the sponsors' details.
Spain tourist visa requirements are similar to Schengen visa; for the complete Schengen visa requirement, visit here.
Spain Visa Application Process for Filpinos:
To have a hassle-free visa processing, you need to apply for Schengen visa for Spain as follow:
Step#1: Know the Visa Type
Short-term visa
Transit visa
Family visa
Long term visa
Step#2: Book your Appointment
Prior to your visit to the visa application center, you need to make the appointment first. You need to take it online at BLS Spain's website.  The visa center for the residents of Manila is BLS Spain VAC Manila. Before confirming the appointment, your information needs to be accurate because once it is saved in the system it couldn't be modified. Or you need to apply for the Spain visa appointment again.
Step#3: Visit the BLS International Centre in Manila
After taking an appointment, you need to visit the Spain Visa application in Manila located at
Spain visa application center in Manila Address:
10th Floor Unit 1004 Liberty Center Building,
104 H.V. de la Costa corner Leviste Salcedo Village, Makati City,
Philippines 1209.
They don't entertain walk-in applicants any longer
Get Your Travel Insurance For Visa Application.
When to Apply for the Spain Visa at Manila?
BLS International recommends that you must apply at least 90 days before for your visa application when you have planned your trip.
The validity of the Spain Schengen Visa:
Spain Schengen visa holder can visit the whole Schengen region for up to 90 days in the given period of six months for tourism or business visit but not for employment or family reunion.
Spain Visa Fee for Filpinos
Spain visit visa fee is payable in the Philippine Pesos. It is subject to change as per the current conversion rate. The fee is non-refundable and must be paid in cash at the time of visiting the Visa Application Center. The Schegen visa fee and Spain visit visa fee are no different.
| | | |
| --- | --- | --- |
| Visa Fee | Amount in Philippine Pesos | Amount in Euros |
| Adult | Php 3,590 | €60 |
| Children between 6-12 years of age | Php 2,100 | €35 |
| Children under 6 years of age | Free | Free |
BLS International service charge of Php 930 only is payable in cash. Centre doesn't charge any fee for children under 6 years of age.
At the embassy of Spain at Manila, you can easily get your visa approved by taking the help from Visa Bookings to get your flight itinerary, hotel reservation, and Schengen travel insurance.