What you need to Know to Apply New Zealand Visa Legally?  
New Zealand is a country that always welcomes its visitors. But to make your trip a success, you must sort out all the required steps legally. Like every other destination, visiting New Zealand for whatever purpose requires you to apply New Zealand visa. In our travel guide here, we will try to enlist each detail to apply New Zealand visa in a fuss-free manner to make your trip memorable.
Documents required to apply a New Zealand Visa
First of all, the applicant must have a valid travel document or passport. The passport must remain valid for at least 3 months after the date of your planned departure from New Zealand.
You must have an onwards ticket to NZ or the amount for buying one to show return ticket from New Zealand after you explore New Zealand and plan to leave. In case of uncertainty with return dates we recommend that you get flight reservation for visa without paying instead of getting actual flight ticket to convince the officer who will process your visa application. Flight itinerary will protect you from big losses in case of visa rejections due to any reasons and is highly recommended by Global Embassies.
Proving your financial stability especially while living in New Zealand is also very important. The applicant is required to provide the original bank statements from previous 6 months. You are required to show atleast NZD 400 per month along with hotel accommodation for visa for the duration of stay.
Applicants need to attach the income tax returns of the previous 3 years.
If there is some permanent resident of NZ who is going to sponsor you while living there for short term, you must provide the sponsorship form.
Photo Requirement for applying a New Zealand Visa
The photo for a New Zealand visa must be new (not older than six months) and identify you clearly.
It should be portrait and not landscape.
A visa photo is different from a passport photo. Applicants have to follow different visa photo requirements for each paper visa application form and online visa application form.
An ideal photo dimension for a paper visa application form is 35 mm wide and 45 mm high. If you are applying New Zealand visa online, you must make sure that the photo is;
A JPEG or JPG file
               Not more than 3 MB and 500 KB
               between 900 x 1200 pixels and 2250 x 3000 pixels
Requirement of Good Character to apply New Zealand Visa
Whether you are applying for a permanent resident visa or temporary visa, you are bound to fulfil the requirement of a good character. The applicant must inform about offences, convictions or days spent in prison (if any). All of these are considered as serious character issues and the applicant will not be granted a New Zealand visa in case of having any of such serious issues in the past.
Submission of police clearance certificates is yet another legal way to prove your good character. This document is normally issued by the police or any other government agency to apply New Zealand visa legally.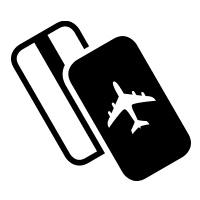 Health Requirements to apply a New Zealand Visa
To apply New Zealand visa, each applicant is bound to satisfy the immigration authorities about their good health. You may need to go for a complete medical examination and chest x-ray.
English Language Requirement to apply a New Zealand Visa
There are some New Zealand visa categories that require you to prove your English language proficiency. To do that, the applicant must clear some English language tests. These visa categories include;
Skilled Migrant Category Visa
Religious Worker Resident Visa
Dependent Child Resident Visa
Parent Resident Visa
Entrepreneur Visa
Global Impact work Visa
China Working Holiday Visa
Working Holiday Visa
Peru Working Holiday Visa
Download Visa Application Form
To apply New Zealand visa, you must download the visa application form. The form is provided with all the guidelines and checklists to make sure that you send in an error-free visa application form.
To do that you have to logon to the official website of New Zealand and there you can find it all. Take a look at the image below to get some idea.
Once you have logon to the official website of NZ, you will find the option of 'apply for a visa'. Just click on that and you will see different new tabs asking you to enter the desired information. Keep on doing that to apply for the New Zealand visa. Check out the image to comprehend these steps.
Attach all the relevant documentation and two photographs along with the visa application form.
Arrange your visa application fee to be paid along with the application form. Once you have compiled all of these documents, get them submitted at your nearest visa application center.
Get Your Travel Insurance For Visa Application.
How long does it take in processing the New Zealand visa application?
The time of the processing of visa application varies according to each visa category. Every application has to align with the immigration rules and policies of New Zealand. Those who have applied online, can check their visa status online.
Points to Remember
As you arrive in New Zealand, you are supposed to get your passport stamped with a valid NZ visa.
Visas to New Zealand are not extendable. It is advised to keep your visa expiry date in mind. In case your NZ visa expires and you are still in New Zealand, you will be deported immediately.
Having overseas health insurance is highly recommended. If you don't have that, try to have a comprehensive travelers insurance.
New Zealand has very strict immigration laws. Once you have landed here, you have to face very tough biosecurity procedure. The immigration officers do so to prevent their side from the risks of harmful diseases and pests. All of your electronic devices are scanned to trace any possible threat.
For getting all the latest updates about New Zealand visa you can visit the official website of New Zealand embassy.
Who don't need a New Zealand Visa for visit?
After going through the basic steps of applying New Zealand visa, let's have a look at a few cases who are excluded from applying a New Zealand visa.
Residents of New Zealand and Australia
A citizen of UK or a UK passport holder (six months stay permitted)
Resident of a country having visa waiver agreement with NZ (3 months stay allowed for such applicants)
What is NZeTA?
NZeTA stands for New Zealand Electronic Travel Authority. All those who are excluded from applying New Zealand visa must have this very mandatory document. It costs about NZD $9 if applied from its official mobile app. If you apply for NZeTA online, then it may cost you about NZD $12. On getting approved, this document remains valid for about two years.
SUM UP:
When applying for a New Zealand visa, the consulate or embassy ensures that you are going to enter for a lawful purpose and your intentions are genuine. You not just need to comply with the conditions of your visa, you are also bound to do what you have written on your arrival card (reason for coming to NZ).