E-visa India is especially for travelers who want to visit India for tourism purposes mainly. It is also for the people who wish to attend any special music or art programs or want to attend any short course. People who want to get treated here can also apply for eVisa online for India.
Types of India E-Visa:
There are five sub-categories of e-visa India:
e-Business Visa
e-Tourist Visa: Available for 30 days, 01 year, and 05 years; the first one allows two entries within the given duration, and the rest of the two allow multiple entries but have their own limitation on the staying length
e-Conference Visa
e-Medical Visa
e-Medical Attendant Visa (Only two attendees are allowed with the patient)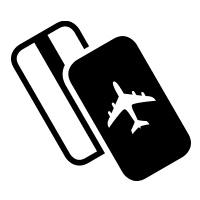 e-Visa India Application Process:
There are four steps to apply for an Indian visa online. But first, you need to check whether your country is eligible to apply for the e-visa
Step#1: Apply Online
You need to upload your passport data page along with your photo. You require to first fill in the evisa evisa india application form first to proceed.
Step#2: Pay eVisa Fee Online
You can pay the fees by paying through credit card, debit card, or payment wallet.
Step#3: Receive ETA Online
ETA is basically the Electronic Travel Authorization. You will receive it in your email.
Step#4: Book a Ticket and Fly
You need to get the print your ETA and present it at the Immigration Check Post. There, the officer will stamp the eVisa on your passport.
The Immigration Check Post is only available at the restricted airports and seaports of the country. The holders of the eVisa can only land on these airports. Delhi, Kolkata, Mumbai, Chennai, Hyderabad, Goa, Amritsar, Gaya, Chandigarh, Pune, and Jaipur are among the 28 international Indian airports where you can land with eVisa.
Requirements for e-Visa India:
The following are the requirements of the eVisa India:
Passport: When you arrive in India, your passport should be valid for at least six months. Also, it must have at least two blank pages to get the visa stamp. The copy of the photo page of the passport along with the data page.
Flight Itinerary: If you are an international traveler, you must have a return ticket as proof that you won't be exceeding the visa limits. Online visa consultant like visabookings will help with the flight reservation for india visa.
Proof of Funds: When you are visiting India as a tourist, you must show the proof of funds that show that you have enough amounts to spend in the region.
Photograph: Front-facing photograph having a white background.
Proof of Accommodation: Where will you be staying in India, you need to present the proof of hotel reservation. We can help you by simply offering the right accommodation plans.
Copy of ETA: At the time of traveling, you should have a copy of Electronic Travel Authorization (ETA). It is compulsory that it has the status of 'Granted' before you travel to the region.
Other than these requirements, a few documents are depending upon the visa type:
e-Tourist Visa:

Other than a passport, the copy of the letter from organization, hospital, institute, etc. is needed on their letter-head
For voluntary work, a copy of the letter from the concerned organization is needed having a letter-head

E-Medical Visa:

Scanned copy of the concerned hospital on its letterhead with the date on which the patient has to be admitted
Passport's scanned bio page having a photograph and other details

E-Medical Attendant:

Passport's scanned bio page having a photograph and other details

E-Business Visa

Scanned passport's bio page having a photograph and other information
Business card copy
Invitation letter from Indian business official with whom you want to conduct business with (only where applicable)
E-Conference Visa

Scanned passport's bio page having important information with photo
Organizer's invitation letter to attend the conference
Clearance of event from Ministry of External Affairs
Political clearance required from the Ministry of Home Affairs
Get Your Travel Insurance For Visa Application.
When to Apply for eVisa India?
The government of India asks you to file your eVisa at least 4 days prior to your arrival date for the e-Tourist and e-Business category. The same days are given to other categories but with the window of 120 days.
India eVisa Fees:
India's eVisa fee varies from country to country and depends upon the visa type and duration as well. Except for the visa countries that are free from paying the Indian visa fee, the visa fee structure for the rest of the counties are as follow:
Tourist eVisa Fee:
| | | | | |
| --- | --- | --- | --- | --- |
| Countries | 30 days duration from April to June | 30 days duration from July to March | One Year | Five Years |
| All Countries – except those that are free or those that doesn't fulfill the requirements of gaining the eVisa | $10 | $25 | $40 | $80 |
All Other Four eVisa Categories Fees Including e-Business Visa, e-Conference Visa, e-Medical Visa, and e-Medical Attendant Visa)
| | |
| --- | --- |
| Countries | Fee |
| Japan, Singapore, and Sri Lanka | $25 |
| Mozambique, Russia, Ukraine, UK, and USA | $100 |
| Rest of the countries that are eligible to get the India eVisa and don't get it for free | $80 |