How to Apply for Germany Schengen Visa in Manila
Philippines – a country in Asia with the people who love to travel. Every year, many Filipinos apply for a Germany Schengen visa from Manila. It is one of the most demanding Schengen visas in the Philippines. The process is not very complicated but it is important to fulfill every requirement when applying for a Germany Schengen visa in the Philippines. Many times, the failure to meet all the German visa requirements may lead to visa rejection. This is the guide that contains everything that you need to know related to approving your German visa application from Manila at VFS Global Manila.
Where to Apply for German Visa Application in Manila?
First thing first! You must know where to file your German visa application in Manila. For that, you need to visit VFS Germany Manila.
VFS Global helps you to apply for a visa to Germany in the Philippines. VFS Global Germany Visa Application Center in Manila is located at:
Address:
M01 Mezzanine Floor, Eco plaza Bldg.,
Don Chino Roces Ave., Makati City, Metro Manila
1231 Philippines
Before 18 February 2019, the VFS Embassy of the Federal Republic of Germany in Manila used to take the German Schengen visa application. But now, the task has been completely outsourced to VFS Global.
You need to make the appointment online prior to visiting the German visa application center in Manila. Though the VFS Global Visa Application Center for Germany deals with the visa application, only the Embassy of the Federal Republic of Germany has the right to make the decision of issuance or refusal of the Schengen visa.
When to Apply for German Schengen Visa in Manila?
You are allowed to submit your German Schengen visa application in Manila three months prior to when you intend to visit the Schengen state. You can apply at VFS Global Germany in Manila when:
You will be visiting Germany for the maximum numbers of days
When you are visiting two states for an equal number of days and Germany is your first destination
Know Your Visa Type When Applying for Germany Schengen Visa in Manila?
German Schengen visa allows up to three months stay in the Schengen region within the six months given limit. When you are sure, depending on your main purpose of travel, that you need to apply at VFS Global German Visa Application Centre in Manila then you need to know your visa type.
Mostly, people who intend to travel to the Schengen region for less than 90 days are eligible to apply for the Short Stay Schengen Visa.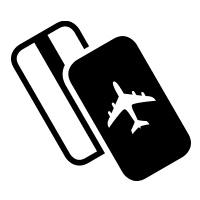 Documents required for Schengen German Visa in Manila:
For the Germany Schengen visa, you will need the following documents:
Germany Schengen visa form completed and signed at the bottom
A valid passport that must have two blank pages and not expired after three months of your return to your country
Declaration form "Provision of True Data"
Passport copies
Two recent photographs matching visa photo requirments
Round trip ticket flight itinerary showing your trip details to and fro from Germany
Proof of accommodation showing the details of a hotel reservation or any place where you will be staying during your entire trip
German Schengen visa travel insurance that is valid in all the Schengen region during the time period of your intended stay
Proof of subsistence like your bank statements, arranged traveling or traveler's check showing that you have enough money to travel to Germany
Proof of paid German Schengen visa fee
Civil status details like a marriage certificate or birth certificate etc.
To get more details about the Germany Schengen visa requirements, click here. Whether you are applying from Manila or any place else, they will remain the same.
Schengen German Visa Fee in Manila:
The Schengen visa fee is the same for all the countries. It is the must to pay the fee when you file your application. In case your application has been rejected by the embassy due to any reason, this fee is non-refundable.
| | |
| --- | --- |
| Short Stay German Visa | Fees |
| Short Stay Visa (Adults) | €60 |
| Children between 6-12 years | €35 |
| Children below 6 years | Free |
| Airport Transit Visa | €60 |
| Nationals from Kosovo, Georgia, Russia, and Ukraine | €35 |
| Nationals of Serbia, The Former Yugoslav Republic of Macedonia, Montenegro, Bosnia and Herzegovina, and Albania (having non-biometric passports) | €35 |
Get Your Travel Insurance For Visa Application.
What Do You Need To Prepare for the Germany Schengen Visa interview?
At the VFS  Germany Manila, you will be asked several questions regarding your tour and your plans in Germany. When you are asked about anything, be sure to be highly accurate about the answer because there is no right or wrong answers but only true answers. If you seem suspicious due to any reason, your application might get rejected. The key here is to be precise and correct. The information present on the Schengen visa form will also be cross checked. Any one who is 12 plus years of age needs to appear in the interview.
You can get your Germany visa application from Manila approved when you follow each step without any error