UK Work Visa Types for Taking up an Employment in the UK
Going about working in the UK legally or successfully depends on applying for a proper UK working visa type and a job offer. Being a resident of EU or EEA states, taking up employment in the UK is not a big deal. It is about those who are non-EU or non-EEA nationals. For all such cases, the UK has introduced a UK Immigration through Points Based System which not only runs the migration process in a managed way but it also controls the flow of employers and scrutinizes the talented ones. Read on here to find out all about the UK work visa types.
UK Work Visa Types for Foreign Nationals
Following are the main work visa types that allow you to take up an employment in the UK.
UK Tier 1 Exceptional Talent Visa
Uk tier1 exceptional talent visa is issued to the highly-qualified workers who are endorsed as leaders in their respective fields including engineering, medicine, humanities, arts and science. Each year almost 1000 posts are announced for the skilled and talented workers. This route is valid for 5 years and it can be extended for the coming 5 years as well.
UK Tier 2 General Visa
This particular route is designed for the applicants who have a job offer in the UK along with a certificate of sponsorship by a licensed organization. To apply this route, your annual salary should be about £25,000 minimum. Valid for 6 years, having a Tier 2 General work visa means that you can move outside the UK as well. You can also bring your dependents with you. All they need is to apply for Tier 2 Dependent Visa.
UK Tier 2 Intra Company Transfer Visa
Also known as Uk Tier 2 Intra company transfer visa or ICT Visa, this visa is designed for the talented employers from the multinational companies. This visa is applied by those who are offered by their overseas employer to work in some UK branch of a multinational company. The validity of this UK work visa varies according to the position offered.
UK Tier 2 (Sportsperson) Visa
UK tier 2 sportsperson visa is eligible for Qualified coaches or sports personalities. Qualified applicants can apply for this visa if their sport's national governing body recommends them for a job in the UK. The validity for this visa type is up to 3 years. It can be extended for another 3 years if needed.
UK Tier 2 (Minister of Religion) Visa
If someone is offered a job in the UK in their own faith community, they should apply for UK tier2 religion based visa. You have to submit a certificate of sponsorship by some registered sponsors recognized by the uk visa points based system. An extendable visa, it is valid for 3 years.
UK Tier 5 (Temporary Worker) Visa
A visa of up to 2 years (validity varies with the nature of job), it allows the applicant to work in the UK on temporary basis. This route allows you to work as a seasonal worker, religious worker, charity worker, sportsperson, creative worker etc. It not just allows you to do a second-time job in the relevant field, it also permits you to bring your dependents or family members to the UK.
UK Tier 5 Youth Mobility Scheme Visa
UK tier 5 youth mobility visa is granted to the talented youth from 8 specific countries. The youngsters aging 18 to 30 are given the opportunity to work in the UK. With the validity of up to two years, to get this visa, you must have the savings of £1,890.
Domestic Workers in a Private Household Visa
Anyone who is already serving as a domestic worker and is willing to come to the UK along with the family of its employer, must apply for this 6 month's visa. This visa is extendable but the extension can only be granted from within the UK. As the visa is applied for a domestic worker, the applicant is not allowed to do some other work.
Permitted Paid Engagement Visa
A short term working visa, it is granted for a month only. No sponsorship is required for it.
Sum up:
The UK work visas let you work successfully in your relevant field. Besides the above mentioned UK work visas, there are some specific visas for Turkish nationals and the ones belonging to commonwealth countries (applicant must have a UK born grandparent). Each work visa varies in cost as it depends on the type and duration of the job.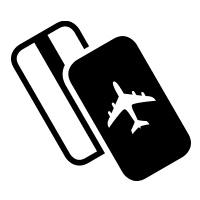 Visa Bookings is a one stop solution for all countries visa application needs. We offer best ways to apply for a visa and make the process easy with our free visa consultations, no objection certificate, cover letter templates for our clients from Canada, UK, US, India, Europe, Philippines, China, UAE, Saudi Arabia, Jordan, Nigeria and all other countries. We also offer flight itinerary for visa, hotel reservations for visa, travel medical insurance, and other on demand services.  Please feel free to send us an email or contact us where our team will be happy to assist.