ETIAS ( European Travel Information And Authorisation System Complete Guide )
ETIAS stands for European Travel Information and Authorisation System which will be launched in the year 2022 because European commission wanted to implement USA style electronic authorisation system for travelers from countries that are not part of the European union. These country travelers were given visa-free access to European countries which fall under Schengen area. ETIAS (European Travel Information and Authorisation system)  will improve the security as travelers will be screened digitally and can be tracked when entering and leaving Schengen countries. ETIAS can prevent visa frauds and prevent illegal people from entering EU. This article will help to understand ETIAS in a better way and provide info on European Travel Information And Authorisation system 
Why is European Union launching European Travel Information And Authorisation System (ETIAS) ?
After filling in an online application form, the system will conduct checks against EU information systems for borders and security and, in the vast majority of cases, issue a travel authorisation within minutes. The ETIAS (European travel information and authorisation system will be a mandatory pre-condition for entry to the Schengen area. It will be checked together with the travel documents by the border guards when crossing the EU border.
SCHENGEN VISA
HOTEL RESERVATION
Is ETIAS a visa which will be stamped on Passport?
ETIAS (European travel information and authorisation system) is not a visa but a visa-free system for visitors from countries like USA, Australia, Canada etc which do not require a visa to enter Europe. Non-EU nationals who do not need a visa to travel to the Schengen area will have to apply for a travel authorisation through the ETIAS system prior to their trip. Travelers will be screened digitally against their credentials and will be charged a fee for entering EU countries for different purposes like tourism, sports, cultural events, transit and medical etc. This prior verification of visa exempt non-EU citizens will facilitate border checks; avoid bureaucracy and delays for travellers when presenting themselves at the borders; ensure a coordinated and harmonised risk assessment of third-country nationals; and substantially reduce the number of refusals of entry at border crossing points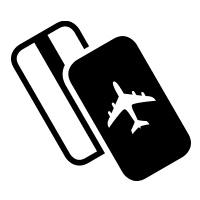 SCHENGEN VISA
FLIGHT RESERVATIONS
Who needs European Travel Information and Authorisation System ?
Citizens from countries listed below need ETIAS and this list will be updated
United States
Canada
Britain
Australia
New Zealand
United Arab Emirates
Malaysia and around 54 countries
What is the difference between a Schengen visa and an European Travel Information And Authorisation ?
An ETIAS travel authorisation does not reintroduce visa-like obligations. There is no need to go to a consulate to make an application, no biometric data is collected and significantly less information is gathered than during a visa application procedure.
Schengen visa procedure can take up to 15 days, and can in some cases be extended up to 30 or 60 days, the online ETIAS application only takes a few minutes to fill in. Only in very exceptional cases, could the ETIAS procedure take up to 30 days. The validity will be for a period of three years, significantly longer than the validity of a Schengen visa. An ETIAS authorisation will be valid for an unlimited number of entries.
What is the validity of an ETIAS travel authorisation?
The validity of the travel authorisation will be three years (or until the expiry date of the travel document).
How will ETIAS improve the security of EU citizens?
By providing vital information on security, irregular migration and public health, ETIAS will significantly contribute to closing existing security information gaps. It will help Member States' authorities to spot individuals that may pose risks and take action before they reach Schengen's external borders
Get Your Travel Insurance For Visa Application.
ETIAS Requirements and How to apply for it ?
Applicants applying for ETIAS may need to fill the form and information below provides guidance on the fields you may be required to enter the data.
 1) Fill the form online
Biographic data
First name
Surname
Name at birth
Other name
Date of birth
Place of birth
Parents' first names
Nationality
Additional nationalities
Gender
Passport data
Passport number
Passport expiry date
Country of issue
Contact details
Email address
Address (residence)
Phone number
Intended travel
MS of intended first entry
Background information
Education and occupation information, questions related to criminal history or infectious disease (e.g. tuberculosis) or   previous travel in a war and any previous deportations or visa rejections will be asked.
2) Arrange Supporting Documents
Valid passport – Passport should be valid for atleast 6 months before entering Europe
3) Pay the Fees
Applicants need to pay €7 for age between 18 to 70 years.
Final Thoughts:
ETIAS is expected to be operational by  2022 and travellers can follow this article and apply for ETIAS