From spectacular mountain scenes to hidden forests and lakes, there's certainly no denying Canada's beauty. It has a reputation for being an adventurers wonderland, and in this post, we are highlighting the best things to see and do in Canada.
Cities:

The old cobbled streets of Quebec city share a lot of similarities with European cities. This is most likely because it was first built by the French and later refortified by the British. Packed with valleys, forests, lakes, and mountains, Quebec is bursting with beauty. Quebec receives around 13 feet of snow per year making it truly magical in the winter months. Hotel du Glacé is a must-see for tourists visiting in the winter. The Ice Hotel is built from an impressive 30,000 tons of snow. It does function as a real hotel however it is very cold inside, so it's worth doing a bit of research before booking your stay. There is definitely a lot of charm in Quebec city which is a tourist favorite along with Vancouver. Positioned between the water and a mountain range Vancouver certainly has a lot of natural beauty. Although Canada has a reputation for its harsh Winters, Vancouver is generally pretty mild, and along with its outdoor adventure vibe, it still has that city life feel to it. Vancouver is an incredibly diverse city where around 40% of the population are immigrants. This vibrant city is known for having it all, scattered with beaches such as Kitsilano Beach and Jericho beach you can still reach the mountains within an hour for a spot of skiing or snowboarding.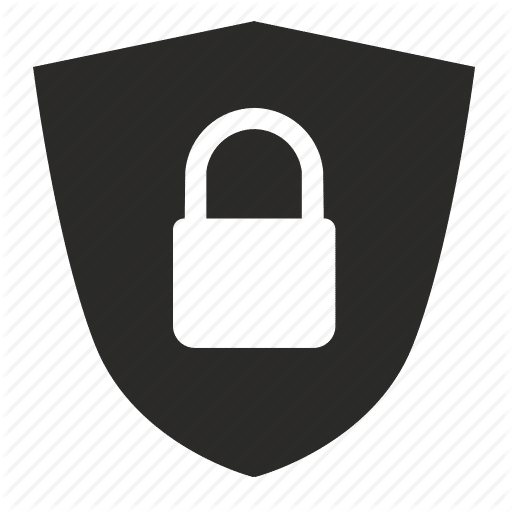 Natural Wonders:

We couldn't write a post on Canada without mentioning the incredible Niagara Falls. The Beast of a waterfall can be seen from both America and Canada as it sits on the border however there is no doubt that the Canadian viewing is by far the best. There are plenty of viewpoints for Niagara Falls as they are quite literally unmissable. If you fancy seeing them from the water, then you can jump on the Hornblower Niagara Cruise. In the northern parts of the country, you have a much stronger chance of seeing the Aurora Borealis, also known as the Northern Lights. While you can see the lights from across the country, the area of Yukon is considered one of the best spots. Here you can find fantastic camping grounds along with cabins and cottages, perfect for gazing up at the sky in hopes of catching the luminescent lights dancing above.
Skiing And Snowboarding:

For winter sports enthusiasts the Canadian mountains are a hot spot. The Whistler Blackcomb resort is one of the largest in the world. It was specifically created to host the world's best winter athletes, and as far as ski holidays go, it's one of the best experiences available. Canada is renowned for the amount and quality of the snow they get. Off-piste skiers and snowboarders are in their element in Whistler as the resort has a multitude of powder fields. If you're not really a skier, but you love the winter climate, then there is still plenty for you to do. Try your hand at snowmobiling and blitz through vast open spaces, or gear up and go dog sledding. Sleigh rides and snowshoeing are daily activities for people of all ages, and ice climbing is available for those looking for something different. Animal lovers can opt for a wildlife tour where you could come across moose and wolves. For those that prefer something a bit warmer, Whistler is full of spas and relaxation centers. Aside from Whistler Canada has many ski resorts to choose from including Big White, SilverStar, Sun Peaks, Marmot Basin, and The Banff just to name a few.
Things To Do In Canada:

14 km from the Lake Louise village is the picturesque Moraine Lake. The lake sits inside the Banff National Park where its turquoise glacier waters reflect the surrounding snow-capped mountains. Toward the northwestern part of the Banff National Park, you can find Columbia Icefield, which is the largest in the Rocky Mountains. In downtown Vancouver is the famous Stanley Park. This 405-hectare public park includes an aquarium, cycle roads, trails, and much more. For families, a visit to the Montreal Biodome in Olympic Park will give the kids something to talk about for years to come. Originally built to host the 1976 Olympic Games, Montreal Biodome is now home to hundreds of animals. The construction is filled with indoor nature exhibits where you can learn all about the animals and their habitats.
Short on time?

Book yourself on the 4-day long train journey known as The Canadian. Traveling from Toronto to Vancouver this ride is the best way to see as much of Canada's scenery as possible in a short amount of time. Passing the infamous Rockies and the Prairies along the way. The Canadian stops at many towns and cities throughout the journey, so you can get off and grab yourself a few days break wherever you like.
With so much to explore in Canada, you can guarantee that any trip there will be jampacked. People from all walks of life can enjoy Canada and all it has to offer where adrenaline junkies can head off on daring adventures, and shopaholics can enjoy the designer malls and cute boutique shops. Natural beauty is in large supply in Canada so get that camera ready and get set for a vacation of a lifetime.
Get Your Travel Insurance For Visa Application.