France Embassy in Ouagadougou, Burkina Faso- Visa Guide
France is one of the most visited country and France embassy in Ouagadougou is located in Burkina Faso which assisted tourists to get Schengen Visa. France is famous for Eiffel tower, fashion shows, entertainment & media, creative industries and for wine. France Embassy in Ouagadougou has agreement with Capago international for submitting visa applications. Check this blog to get the confidence needed for applying at France Embassy in Ouagadougou, Burkina Faso
Schengen visa (2019) stats issued at France Embassy in Ouagadougou, Burkina Faso
| | | | | |
| --- | --- | --- | --- | --- |
| Consulate | Total Uniform visas applied for | Total Uniform visas Issued | Multiple entry uniform visas issued | Total LTV Visas issued |
| France Embassy in Ouagadougou | 12,340 | 9,742 | 2,129 | 16 |
Who can Apply For a Visa for France in Burkina Faso?
Visa applications submitted to Burkina Faso are processed by the Consulate General of France in Ouagadougou. Click the link France-visas to determine your eligibility and then apply for a visa. You need to submit visa application at Capago and then your application will be reviewed by France embassy in Ouagadougou
France Consulate in Ouagadougou, Burkina Faso
Address:
Avenue du Tresor, Ouaga 2000, Ouagadougou, Burkina Faso
Phone: (+226) 25496610
Timings: 8:00am to 6:00 pm (Monday – Thursday)
and from 8:00 am to 1:00 pm (Friday)
Email: [email protected]
Website: https://bf.ambafrance.org/
Location: https://goo.gl/maps/JzYVA9ZgYkrYQddk8
At The Capago Visa Application Center, Burkina Faso
Address:
262 avenue du President Maurice YAMEOGO, Koulouba, Ouagadougou, Burkina Faso
Website: https://fr-bf.capago.eu/contact
Email: [email protected]
Location Map: https://goo.gl/maps/FWsah184Cm73aZqw8
Timings: Open to the public (by appointment): Monday to Friday 08:00-16:00
Phone: (+226) 25318080
Visa Fee for France Embassy in Burkina Faso
Application fee is collected on behalf of the Embassy of France in Burkina Faso. Visa applicants must pay an application fee (fee related to the administrative processing of the application) in the amount of €80 for short-stay visas and €99 for long-stay visas.
France Visa Application Processing time
France consulate in Burkina Faso decides Schengen visa applications within 15 -30 calendar days. For national visas processing requires up to 30 days for family reunion and salaried work, and up to 120 days for self-employment work
Visa Types issued by France Embassy in Ouagadougou, Burkina Faso
You can apply for one of the visas based on your purpose of visit
Tourist Visa – This visa is issues for tourism/vacation purposes
Business Visa- This visa is issues for professional/work related purposes
Family visa- This visa is issues for meeting family
Airport transit visa- This visa is used for transit
Medical visa- This visa is issued for receiving medical treatments
Schengen cultural visa- This visa for attending events
Study Visa – This visa is used for training or study purpose
Sports visa- This visa is issued for sports person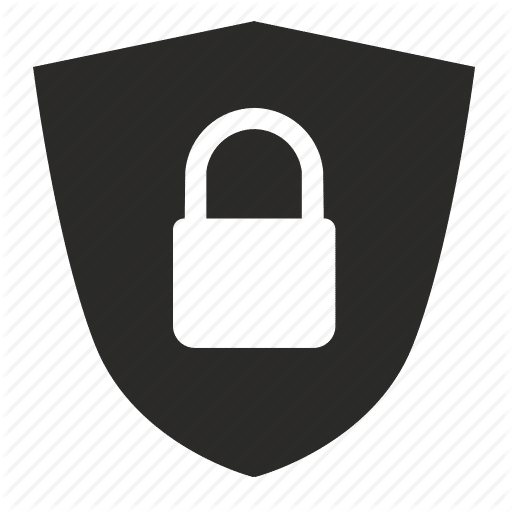 5 Steps to apply for a Schengen Visa from France Embassy in Bamako

Applying for Schengen Visa is a simple and quick if you prepare documentation carefully. Follow the steps below so that you can apply visa without any worries. You need to apply atleast 2 -3 weeks prior to travel date so that you give enough time for consulate to process your application
Step 1: Complete your application online
Complete your visa application online  after creating an account. Download visa application and attach an photo to it. Note that these documents will be requested when submitting your visa application to the Capago visa center
Step 2: Prepare for supported Visa Documents
Supporting visa documents are critical when submitting your visa application. Below is the list of documents needed which may be needed depending on visa type.
Valid Passport
Schengen Visa application form
Proof of legal residence
Employment certificate
Marriage/ Birth certificate
Step 3: Take an Appointment with the Capago France Embassy in Ouagadougou
Click make an appointment link and then answer all the questions by clicking the checkboxes and then click Make an appointment button. In the next page select standard service or express service, enter traveler details and then date and time for the appointment. You need to pay service fee within 48 hours after making an appointment. You will get an appointment confirmation through an email.
Step 4: Attend Visa Interview at Capago Visa Center
Go to Capago Visa application center in Burkina Faso on the date of interview atleast 30 min before your interview so that you can relax and have an overview of the location to get yourself comfortable. Ensure you got all required documents along with photocopies for your visa application. During the interview process you may be required to give biometrics data depending on consulate requirements. After the biometrics is done you need to pay the required Schengen visa fee & service fee and submit your application. 
Step 5: Recover of Passport
Once the Consulate General of France make decision on your visa application, your passport will be returned to the Capago visa application Centre or have your documents returned to you by courier (if offered by the Visa Application Centre) for an additional fee.  you will be notified to collect your passport either in person or through a representative. In some cases, due to incomplete/insufficient supported documents provided, visa application can be rejected. If your Schengen Visa is rejected for some reason, then you can re-apply Schengen Visa by following the article Help With Schengen Visa Rejection . If you want appeal against refusal, you can write an appeal letter for visa rejection
Final Thoughts:
Applying for a Visa is now so easy and so go through this blog to get the confidence which you need. Apply for a visa at France Consulate in Burkina Faso and plan for your next vacation.