Canada Visa Requirements: How to apply for Canada Visa?
Located in the North American continent, Canada is one of the most advanced countries of the world. Each year tourists are attracted to this state for a number of purposes including sightseeing, family reunion, work, business or study. Like every other state, foreign nationals need visas to enter Canada. To do that rightly, you must know how to apply for Canada visa. It is not that simple, as there are some essential Canada visa requirements that you must fulfil to get your visa approved. Continue reading to know all about Canada visa requirements.
Who don't need a Canada visa?
There are certain states whose citizens are exempted from getting a Canada visa to enter here. It is all about Electronic Travel authorization agreement or (eTA). All they need to enter Canada is to show this particular document.
What is a Canada Visa?
A Canadian visa is the permission to enter Canada legally. It's a stamp that you get on your passport. It is only after this stamp that you are allowed to get there.
But this is not all, reaching on the Canadian border takes you to the next mandatory step. You have to answer all the questions asked by the custom officers. Once you have satisfied them successfully, you are allowed to enter.
In case, you have not answered properly, you can be asked to return to your home country, irrespective of that stamp on your passport.
Canada Visa Requirements
The requirements for applying a Canadian visa may vary according to the visa category you are applying in. But other than these visa specific requirements, there are some general steps that all must follow to get a Canada visa.
Documents required for Canada Visa
A valid passport
Updated Canada visa application form
Proof of paid fee for Canadian visa
Latest photographs of the applicant
Medical examination report
Police clearance report
Documents approving your identity and civil status
Invitation letter from Canada
A cover letter explaining the purpose of traveling
Proof of your return flight ticket to your home country after the visa expires
1. Age requirements to get Canada visa
The age of a primary applicant for Canadian visa is 18. Under 18 are considered minors and they have specific requirements (as given below).
2. Passport as a Canada Visa requirement
Your travel documentation or a valid passport is a must-have Canada visa requirement. The applicant must provide the photocopies of the passport's page containing the information like passport number, issuing and expiry date, name, photo, date and place of birth.
3. Visa application form and other documents
To apply a Canada visa, you need to download an application form. Also check the checklist of the required documents given there. You can download it all from IRCC website. To download the application form;
You need to follow each instruction given there
Create an IRCC secure account
Or log in with your GC key (option 1) or sign in partner (option 2)
Once signed in, keep following the directions
Each country may require some additional documents other than the ones mentioned by the Canadian authorities. So, from whichever country you are applying, make sure about any such country-specific documents.
4. Proof of paid fee
You have to pay biometric fees and application processing fees beforehand and must attach their receipts with the Canada visa application form.
5. Photos for Canadian Visa
Every applicant needs to attach two small sized photographs of him/her along with the visa application form. Some of the basic Canada visa photo requirements are;
It should be new, not older than past 6 months
Clear and identical so that it helps in your identification
Having neutral face expression, no smiles or frowning allowed
Avoid using any accessory that hides any part of your face
To get the detailed information about Canada visa photo requirements checkout the official website of the government of Canada.
6. Proof of financial stability
It is very important to prove that you can support yourself and any family member (if they are to join you) financially. To do that you have to present the documental proofs like;
Your recent bank statements
Employment letter indicating your annual earnings
If you have some Canadian host who is planning to support you, then you must show his proof of income
7. Proof of your timely return to your home country
Every applicant needs to ensure that he/she will return to the home country once the Canada visa gets expired. It can be done in several ways like;
Show your employment letter from your home country. It must identify you as a permanent worker along with the date when you are supposed to rejoin your work.
Documental proof of your property back in your home country
Evidence of your family member especially elderly people and minors who are your dependents
8. Documents showing your civil status
You must attach the documents clarifying your civil status and identity. It may include your;
Birth certificates
Marriage certificates
Divorce certificates
Annulment certificates
9. Medical Examination for Canada Visa
To enter Canada for a period longer than 6 months, a medical examination is a must-follow procedure. It must be done by a panel physician and not by a usual doctor. The result of your medical examination must be attached with your visa application form.
10. Police Clearance, a must-do step to get Canada visa
Police clearance certificate is a mandatory document to prove your good character. It confirms that you have never been a part of any criminal activity. It is a way to verify that you are not going to be a threat for Canadian society in any way. In case, you have spent a long period (more than 6 months) in some other country, then you are bound to get police clearance from that place as well.
11. Purpose of applying a Canada visa
To apply a Canadian visa, you must clarify the purpose of traveling. It could be an invitation letter from your sponsor. The applicant can also provide the contacts of the people living in Canada who support his purpose of traveling.
12. Invitation letter/letter of Support
The applicant must attach an invitation or support letter written and signed/verified by some Canadian national or someone holding a permanent Canadian residence. This letter must include all the personal info of the Canadian applicant. It should also mention the plans, purpose and duration of stay in Canada.
Secondly, it should have the detailed info about the writer. It may include his name, date of birth, job, status and contact info.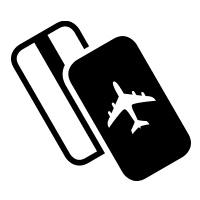 Canada Visa Requirements for Minors
Minors must have their passport and copy of birth certificates while traveling
In case of traveling alone, they must carry a letter of authorization signed by parents or legal guardians. It must also have the contact info of the person the minor is going to live with in Canada.
If minor is traveling with one parent, he/she must carry the detailed contact info (including photocopies of passport and ID card) and signed letter of the parent not traveling.
If the parents of minor are divorced but share the custody of the child, then the minor must have the photocopy of legal custody document and authorization letter from the parent not traveling.
If only one parent owns the custody, he/she must carry the copy of decree.
If one of the parents is expired, the other must submit the death certificate of the departed.
If the minor is traveling with adoptive parents or guardians, he must show the legal adoption or guardianship papers.
If the minor is traveling with someone else, he must have the permission letter by parents or guardians having their address and contact numbers.
Get Your Travel Insurance For Visa Application.
Sum up:
Fulfilling all the basic Canada visa requirements is the only way of getting your Canada visa application approved. Different visa offices take different period of time in issuing the visa. You can get more info from your nearest Canadian consulate.