Italian Consulate Boston- Right way To Apply for Italy Visa
Many times tourist from US have less or no idea of how to apply Italy visa at Boston consulate or at any other US consulate. As a result, they get their visa rejected. Covering a part of the Mediterranean shoreline, Italy is one alluring Schengen state that stores in a number of places and monuments belonging to Roman Empire. Tourists love to be here each year to delve into the beauty of the past. In 2016, Italy was declared the third most visited destination of the world. According to a calculation, about 1.9 million travelers thronged this Schengen state that year which is a record in itself. But at the same time 6% visa applications for Italy were rejected that very year. A visa rejection has many major and minor factors behind it. Especially those living in the US have to follow a long and detailing visa application process to enter a Schengen state.  In our travel guide here, we are going to enlist each and every detail to make you understand the process of applying Italy visa at Boston consulate to make sure that your visa application is not one of those rejected.
4 Questions to find eligiblity for Italy Visa at Boston Consulate ?
This is the basic step to take before moving on to a visa application form. Knowing your eligibility for all Schengen states (including Italy) is very important. First you need to determine whether you really need an Italy visa or not, as there might be few exemptions (like US passport holders).
To check your eligibility, you must logon to the official website of Italian consulate in the US. Keep scrolling down and answer these 4 questions (as given below). Getting the answers will clarify whether you need an Italy visa at Boston consulate or not.
In case of your eligibility for applying Italy visa, it will also notify you about the required documentation for this process, along with the suitable consulate to apply the Italy visa. Just look at the list below provided by the official website.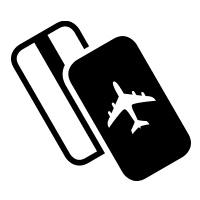 Who can apply Italy visa at Boston consulate?
Italian consulate in Boston US accepts the visa applications from the following US areas.
New Hampshire
Massachusetts
Rhode Island
Vermont
Maine
Available visas at Italian consulate Boston
Your required visa type depends on the time you want to spend in Italy. You have the options like;
Schengen visa or short stay visa of up to 90 days
Italy National visa or long stay visa for over 90 days
Visas should be applied keeping in view the reason of your tour to Italy. Reasons may include;
Tourism
Religious reason
Business
Health-related issues
Research
Invitation
Mission
Job/work
Self-employment
Sports competition
Study
Transport
Transit
Working holiday
Voluntary work (European voluntary service-national quotas)
Where is Italian Consulate in Boston located?
Address:
600 Atlantic Avenue,
Boston, MA
02210
Email: [email protected]
Hours:
Tuesdays: 9.00 a.m. to 12.30 p.m. and 2.00 p.m. to 3.30 p.m.
Monday, Wednesday, Thursday, and Friday: 9.00 a.m. to 12.30 p.m.
Get Your Travel Insurance For Visa Application.
Visa Application Process to apply Italy visa at Boston Consulate
Step1:
Make an online appointment to apply Italy visa at Boston consulate
To proceed with the Italy visa application all the applicants must apply for an online appointment as Italian consulate in Boston only accepts online appointments. To get the appointment, you need to logon and register on the official website.
Here you will login simply by putting the username and password. And if you are registering as a new user then you will have to fill the complete form as given below. Before making the appointment you must inquire about the processing time of this consulate. Otherwise you might not get your visa on time. Applying about 3 months in advance is highly recommended.
Step2:
Prepare your documents to apply Italy visa at Boston consulate
The official website of the Italian consulate in Boston has enlisted all the documents and visa requirements. You can see them in detail by clicking here. The documents to apply Italy visa at Boston consulate are;
Visa application form available online, it can be downloaded and filled online. You can also fill and sign it yourself at the consulate.
Recent passport size photo with white background matching visa photo requirements
Passport with at least two blank pages. The passport should remain valid for at least three months after this trip.
Proof of physical residence in your home country which may include utility bills, state's ID or driver's license
Proof of financial stability (show last 3 bank statements)
Proof of accomodation in Italy. It may include hotel reservations, tourists voucher, and letter of invitation or a permit to stay along with the host's ID.
Round trip flight tickets showing your entry and exit in Italy
Travel insurance of €30,000.
Alien registration card
Invitation letter
Marriage and birth certificate
Confirmation of course-culture program
Business registration document
Declaration of value
Proof of study back in home country
Financial aid or scholarship details
Lease agreement
Military orders
Entry Clarence document (Nulla Osta)
Letter of intent to move to Italy
Parental consent form (only for minors)
It is mandatory to arrange all the above mentioned documents. In case of not having even one of these would disqualify you for the next crucial step of visa interview.
If your planning to order flight reservation for visa without paying you can order from VisaBookings in 3 steps
Go to VisaBookings website and select package which meets your delivery time
Fill the order form details and make payment via Paypal/Credit card
Receive flight itinerary to your email/Inbox
Step3:
Attend the Visa Interview to apply Italy visa at Boston Consulate
For a visa interview to apply Italy visa at Boston consulate, the applicants must dress up smartly. It would help in building a good impression. Be prepare for every possible question and answer them truly according to your documents. Once the applicant is done with the visa interview, he may be asked to provide the biometric information to be used by the authorities. Normally a Schengen visa interview includes the following questions;
What is your marital status?
Is this going to be your first trip to Italy?
What do you know about Italy?
Are you meeting friends there?
How will you pay for your tour?
Step4:
Pay the Relevant visa fee to apply Italy visa at Boston consulate
Whichever visa type you are applying for, pay the visa fee according to it. Check out the form given below to get all the details of about visa fee.
| | |
| --- | --- |
| Visa Type | Visa fee |
| Italian Schengen visa | $70.00/€60.00 |
| Long Stay National visa | $135.00/€116.00 |
| Student visa | $59.00/€50.00 |
| Italian Schengen visa (minor ages 6-12) | $41.00/€35.00 |
Step5:
Receive your visa
Once you have completed all the above-given steps successfully, all you need is to wait for your Italy visa at Boston consulate. One last step is to provide this (given below) declaration of mailing form to the authorities at the consulate.
SUM UP:
It usually takes about 1 or 2 weeks in the processing of the visa application. There might be some change in duration in accordance with the visa type you are applying for. Scroll down to get all the related info and contact details of the Italian consulate in Boston.