How to Apply Thailand Tourist Visa: Thailand Visa Requirements
Are you planning to spend your vacation around sun-kissed beaches, opulent palaces, ancient architectures, temples with Buddha structures? You can have it all at one destination called Thailand. Located in southern Asia, it is popularly known for having lots of islands, resorts and last but not the least the Thai food, which is loved for its strong flavors. Recognized as the travel hub of Far East, each year a number of foreigners travel to this amazing land. Coming to this land is not that simple. The applicants need to apply for Thailand tourist visa. There are certain Thailand visa requirements to apply a Thailand tourist visa. In our travel guide here, we are going to enlist a comprehensive guide to fulfil all the Thailand visa application requirements. Keep on scrolling to know it all.
Who Needs Thailand Tourist Visa?
When your purpose is nothing but tourism in Thailand, you should get this tourist visa stamp in your passport. A tourist visa can be applied via your local Thailand embassy or consulate or you can apply an on-arrival tourist visa.
Who are exempted for Thailand Tourist Visa?
A visa to Thailand is a must-have traveling document to enter here. Still there are some countries that are exempted from getting one.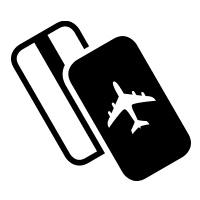 Conditions for Applying a Visa
When you are planning to enter in the Thai Kingdom for the sole purpose of fun, sightseeing and leisure that means you are a tourist. Being a tourist, you are bound to follow below given rules.
You can stay for 15 to 30 days (extendable)
You are not permitted to earn by working in Thailand
You are not allowed to do any business on visa
What are The Visa application Requirements?
Like a visa application to any other country visa requires you to present certain documents along with the required visa fee. Knowing all the details about Thai visa fee structure and other visa requirements before flying to the land is a mandatory step as all of it is subjected to change at any time. Scroll down to know about the documents required for a Thailand tourist visa.
A travel document or passport with a validity of at least six months
A visa application form filled validly by the applicant
A document proving your financial stability (20,000 baht per person/40,000 baht per family)
Fully paid e-ticket or round trip air ticket
A recent4x6cm photograph of the applicant
Other than the above-mentioned documents, you might be asked by the counselor officer to present some additional documents. It may depend on your nationality.
Thailand Visa Fee
Fee for visa is about US $ 30.00 for a single entry. The fee structure might be changed as a result of the possible changes in Thailand visa rules and policy. So, each time when you apply for a visa, consult your local Thailand consulate or embassy to know the latest tourist visa fee.
What is the validity of a Thailand Tourist Visa?
The validity of a Thai visa mainly depends on the times you enter in Thailand via airport or border. Normally a tourist visa to Thailand spans around 3 to 6 months.
Those landing in Thailand through international airport will get their visas stamped for 30 to 60 days. Contrarily, those entering through a land border will be allowed to stay for 15 days as a tourist. Before the visa validity expires, you have to leave Thailand.
Get Your Travel Insurance For Visa Application.
Is Thai Visa Extendable?
Of course, the applicant can get extension if requires. The request of extension can only be made by following a defined process. The applicant needs to submit an application to the officer of immigration bureau.
To visit the immigration officer in person, you must go to the following address along with your visa extension application.
Address:
Soi Suan Plu, off South Sathorn Road,
Bangkok 10120,
Tel (662) 287-3101-10
Final Thoughts:
The process of applying a Thailand tourist visa is quite simple and fuss-free. Besides visiting your local Thailand embassy or consulate, you can also look for some well-reputed and reliable online Thailand Tourist visa platform. They also get you your Thailand tourist visa, but with some additional services charges.