Russia is a beautiful country with amazing traveling destinations like Moscow, Vladimir, Kazan, Rostov, Omsk, Perm, and many others. It is the world's largest country having a mix of historical culture with a rich lifestyle. To travel to the Russian Federation for any purpose, having a visa is a must. Here are the things that you need to know about the tourist visa needed for Russia.
How to Apply for Russian Tourist Visa?
Russia's tourist visa is valid for up to 30 days and for the people who want to travel to Russia for tourism purposes. This tourist visa is different from others in a way that business activities are also allowed for a tourist. The major differences between both business and tourist visa are the visa cost and the processing time.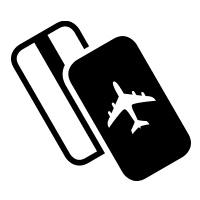 Russian Tourist Visa Fees:
A Russian tourist visa isn't free and you need to pay the fixed fee with your visa application. The visa application fee may also vary from one country to another and also one agent to another. You need to go to an agency to get the invitation letter which is compulsory for filing the visa application which also has a fee.
The fee is not uniform all over the world; so you might end up paying more or less depending on the agent you choose. If you don't go for a travel agent, you might also need to pay extra because requesting the invitation from the private agency may cost higher.
Depending on your country, you may need to pay up to $160 for the single entry visa that is valid for up to 30 days. The price could be much greater for a double-entry visa. So, you can not know online how much for a visa to Russia cost. The Russian visa fee mainly depends on the agent and the country where you reside.
Russia Tourist Visa Requirements:
Russian visa requirements are as follow.
Russian tourist visa application is submitted via an Russia application form which is a Russia visa form online; you need to fill it honestly and print it to submit at the consular office
Official visa support or invitation – it is an official document released by the travel agency associated with the local Ministry of Foreign Affairs of Russia showing services reserved for the client
Proof of accommodation like a booked apartment or a hotel room prior to your visit
A passport that is expiring six months beyond the intended stay with two blank pages
Travel itinerary showing your traveling information to and fro the country with fixed dates
Medical insurance covering the medical needs in the region
Photo to be pasted to the application form having a white background and 3.5×4.5cm size
Proof of payment of traveling services when you have taken any
Original police character certificate with the issuing authority's contact number
Get Your Travel Insurance For Visa Application.
Where do I get a visa for Russia?
After completing the electronic visa application form you need to collect all the required Russian visa documents and visit the diplomatic representative authority, Russian visa application center, or Consular department of the Russian Federation. You also need to submit your original passport at the office you selected for getting a Russia visa. It will remain with them for some time as the visa will be attached to one of your passport pages. Damaged passport is not at all bearable – it mustn't have any kind of deterioration.
When to Apply for the Russian Visa?
Russia's visa process is not a hasty one and may take up to a month. So when you wish to visit Russia, always apply at least 4 weeks before the time you intend to travel. But be very accurate in selecting the date, as you need to mention your complete plan details when you apply for a Russia tourist visa.
Russian E-visa
Russia offers e-visa to enter its different territories but the nationalities who can take the benefit of e-visa are restricted.
Russian e-visa can be obtained as:
An ordinary business visa (when the aim behind traveling is business)
An ordinary tourist visa (for the tourism purpose)
An ordinary humanitarian visa (for cultural, sports, technological and scientific ties)
The right time to file an application for Russia e-visa: Not earlier than 20 days and not before 4 days when you intend to travel.
Requirements: You don't need to show hotel accommodation like for a normal visa, neither you need a letter of invitation, but you need to present valid medical insurance. Your passport should also be valid for the six months you plan to visit the region.
Validity: Russia e-visa is a single entry visa valid for an 8-day stay in the region in the given 30-day calendar time duration.
Russian e-visa fee: It is totally free of cost and doesn't cost you anything.