Is it easy to apply for Schengen visa at Italian consulate, Miami
Miami also known as the Capital of Latin America is among the one of the most populated cities of America. Being a metropolitan city, it has busiest seaports and airlines. Italy on other hand is a scenic country offering experiences full of nature, adventure and vast culture. Thousands of Schengen visa applications are submitted in Italian consulate of Miami. Some of them are for business or educational purposes where as some are just for spending memorable holidays. Visa rejection rate is also higher in Italy so all applicants should be very careful while applying for Schengen visa. In this blog we will discuss how and when you can apply Schengen visa in Italian consulate of Miami. We will also discuss that how can you decrease the chance of visa rejection by choosing good options of flight itinerary, hotel confirmation and Schengen insurance and other required documents for applying Schengen visa in Italian consulate of Miami.
Who can apply for Schengen visa at the Italian consulate in Miami?
You can apply for a visa at the Consulate General of Italy in Miami only if you are living in any of these countries: Alabama, British Virgin Islands, Cayman Islands, Florida, Georgia, Island of Saba, Mississippi, Puerto Rico, St. Maarten, St. Eustatius, South Carolina, Turks and Caicos, U.S. Virgin Islands.
Where is the location of Italian Consulate in Miami?
Address:
4000 Ponce de Leon Blvd,
Suite 590,
Coral Gables,
FL 33146, USA
Phone:
Local: (305) 374.6322
International: +1.305.374.6322
Email: [email protected]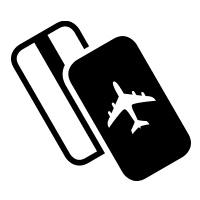 When Schengen visa is must at Italian consulate in Miami?
If you are a US Official and Diplomatic passport holder, you cannot enter Italy without Schengen visa so applying for Schengen visa is the only option for you.
A Schengen visa is must for you If you are a holder of the U.S. Permanent Residence Card.
If you are a US citizenship holder you can enter Schengen areas without visa. You can have a business or vacation passport to travel to Italy for 90 days if your US passport is valid for at least three months.
Further you can visit the Italian Consulate in Miami's official website to know whether you need to apply for a visa or not. You have to select your language from the given options. After choosing your language you have to answer 4 questions to know which type of visa should you go for. Here are those 4 questions given on Itialian consulate miami website.
What is your nationality?
Which is your country of residence?
What would be length of your stay?
What is the reason behind your stay?
What are types of Visas for Italy?
The consulate is offering two types of visas depending on the length of your stay. If you are planning for 90 days or less, Schengen visa is best for you. But if you are planning a stay of more than 90 days, you should go for national visa.
Further instructions of visa given on consulate official site are following.
Schengen business
Schengen tourist
Study
Subordinate work
Religious Activity
S Military Officials Serving Abroad
Civilian Employees Assigned to U.S
Family of non-EU Citizens Residents in Italy
Elective Residence
Independent work
Research
Get Your Travel Insurance For Visa Application.
Steps for Applying Visa in Italian Consulate Miami
1. Book an appointment at Consulate Online:
You can book your appointment online by a simple procedure to apply visa. Just register yourself on Prenota Online. This registration is free of cost. You have to give all your basic data for registration. You will get an email with your password and username in case of successful registration. After activating your account, you can get the day and time of your appointment at consulate.  You may find yourself in waiting list but it is not a matter of concern. Your appointment will be scheduled later. This process can take 7 to 15 days. Make sure to appear at consulate 25 mins prior to the given time.
2. Gather All the Required Documents:
Another important step is to prepare and arrange all the documents required for visa application process. As discussed above after completing your application form, round trip reservations, travel insurance to hotel reservation, the consulate need proof of everything. You need to give special attention on this part of visa application because rejection or acceptance of your visa application is mostly based on this step.
Documents Required to apply at Italian consulate Miami:
Here is a list of documents you should have before applying for visa at Italian consulate Miami. Providing valid and complete documents can decrease the chance of visa rejection.
Your passport which has been issued within 10 years. The expiry date of your passport should be more than three months.
Complete and signed application form of applicant. Make sure to fill this form after going through all instructions given.
Recent passport size picture. It should be glued because applications with stapled photo are rejected. It should match visa photo requirements
Your bank statement of last three month. It is very important because it is a proof of your financial conditions.
Your utility bills or driving license as a proof of your residence.
Flight confirmation is also must. It is not advised to buy actual tickets before knowing the status of your visa application form.
Proof of your travel insurance covering minimum amount of 30,000 euro.
Proof of hotel reservations throughout your stay is also must.
Further proof of financial sufficiency can be given by giving credit card details, cash or proof of employment.
A No Objection Certificate should also be provided by students and employees.
 3. Attend Visa interview at Italian Consulate at Miami:
This step also needs special preparation. Although there is not much to worry about but you should be very attentive during your interview at Italian Consulate. This interview is basically scheduled to verify information in your documents and visa application form. General question will be asked about your trip. Your reason for travelling to the length of your stay all will be discussed to reassure that you are not planning to over stay.