Spain is one of the most common vacation destinations in Europe, but what is it about Spain that makes people fall in love with it? Well, on a recent trip to Spain I found out exactly why. My trip was drenched with reasons why people love this country so much, and I can't wait to return myself. If you are planning a trip to Spain, you may find that you need to apply for a Spanish visa in order to enter the country. The visa application process can be rather difficult if you don't provide the correct documentation. Take a read through this post for guidance on how you can get your Spanish visa application approved and what it is about Spain that makes people return year after year.
Schengen Visa Spain Requirements:

Spain is a country that's part of the Schengen agreement, which means, depending on your nationality check Schengen visa eligibility in order to visit. There are several documents that you will need to submit along with your Schengen visa application, passport size pics including flight itinerary's, hotel reservations, travel insurance, means of subsistence, and a no objection letter. The flight itinerary is a dummy ticket or a reserved flight ticket, which indicates to the authorities the length of time you intend on staying in the country. Flight itineraries cost a fraction of the price of a real ticket so don't rush out and pay full price for your air tickets just yet. It's best to wait for your visa approval first. Hotel reservations and travel insurance are pretty standard, these can be fully amended once you receive your visa. A no objection letter will further enhance your visa's approval and should be obtained from either your employer or teacher. The no objection letter should state that your teacher/employer is aware of your travel plans and that you will be returning to your home country to resume your employment/study commitments. Depending on the type of visa that you are applying for, these documents may be mandatory and failure to submit them could result in your visa application being declined. For more details about a Spanish Schengen visa or any of the documents above, head to VisaBookings where you can find everything you need to know and much more.
The Cities:

A city break in Spain is a full-blown adventure. Every city has something different to offer whether you check out the artistic Catalonian flair in Barcelona, the futuristic architecture in Valencia, or head to Spain's bustling capital, Madrid, you are bound to find your days filled with excitement. Most cities in Spain offer a huge entertainment selection with live music and festivals happening regularly. As for nightlife, there are clubs and bars on most streets each offering something different in terms of music, drink offers, and style. City breaks give you the opportunity to discover the country's charm and culture. Visit the many museums to read about Spain's history or take a tour of the city's sights and landmarks. Whatever city you decide to visit there will certainly be an adventure waiting.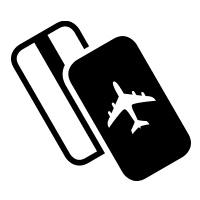 Tourist Hot-spots:

Aside from mainland Spain, there are a group of islands called the Canary Islands which are major tourist hot-spots. The Canary Islands are mostly volcanic islands and experiences warm sunny weather for about 90% of the year. Brits in particular, often grab themselves some winter sun in the Canary Islands where almost every day is a beach day, and the nightlife never ends. Tenerife, Gran Canaria, Lanzarote, La Palma, and Fuerteventura are all part of the Canary Islands and have a collection of gorgeous beaches and rocky mountain ranges. The Balearic Islands are another group of Spanish islands which again, are immensely popular with tourists. Also featuring a selection of white sandy beaches, the Balearic Islands are slightly more seasonal than the Canary Islands. Majorca, Minorca, Cabrera, and the infamous Ibiza are all the Balearic Islands some of which host the wildest parties on earth.
The Cuisine:

Spain has a well-earned reputation for scrumptious food and fine wines. The Spanish streets are lined with traditional restaurants and street food carts offering both sweet treats and hearty rich dishes. Tapas is the country's signature platter and includes an assortment of dishes such as paella, seafood combinations, meats, cheeses, and vegetables. Tapas can be ordered as an appetizer or as a main course with several items to be shared. There are masses of vineyards in Spain and when it comes to winemaking, the Spanish have truly mastered the art.
The Locals:

One of the most appealing things about Spain aside from the environment is the Spanish people. They are exceedingly friendly and are on hand to help you out in any way they can. Most of the Spanish speak very good English so communication is rarely an issue. They are immensely proud of their country and are just as excited as you are to explore the true wonders of Spain.
The Perfect Vacation Destination:

With so much going on in Spain there really is something for everyone. From bustling cities to mountain getaways, relaxing and adventure filled vacations are widely available in Spain. It's home to many stunning beaches and presents some remarkable landmarks and historical architecture. Every region and city has its own individuality mixed in with the iconic Spanish characteristics which is one of the reasons people can't get enough of Spain. So, what are you waiting for? Apply for your Spanish visa today and start planning your next vacation.